September 9, 2019
Diamond CBD's 7 Most Popular CBD Gummy Brands
Did you know that Americans spend as much on CBD ingestibles/edibles as they do on all other forms of CBD combined? In fact, Americans have spent more than $800 million on edible CBD in the past year. That's a whole lot of gummies going on! And did you know that by far the single most popular form of CBD edibles is CBD gummy bears? People just love their CBD bears! 
It wasn't long ago that only a few people had heard of CBD. Today, you can't swing a sour gummy snake without running into some kind of good news about CBD. But what makes gummies the most popular of the CBD edibles?
For one thing, these yummy little jelly candies will tickle your tongue and warm your tummy. Beyond just being a deliciously sensual experience, gummy candies are convenient. There's no measuring and no mess. CBD gummies are just about the easiest way to get your CBD. Just pop them in your mouth, chew, and swallow. Done. 
Also, gummies are portable. You can throw them in your backpack and head out to go hiking or to a music festival or a soccer game or whatever, and just pop one in your mouth when you're ready. While oils are great, they're generally not the kind of thing that you're going to take with you to a baseball game or an airshow or a concert. 
For another thing, CBD-infused gummy candies take advantage of the "old spoonful of sugar" trick. A lot of us grew up on things like gummy bear multivitamins. If you did, you can't help but feel a little younger each time you tear open a package and pop a yummy gummy in your mouth. 
Because they provide a pre-measured dosage or CBD, gummies are actually a great way to assure a consistent serving of CBD. Knowing how much CBD is in a gummy allows you to calculate how much CBD you're actually consuming and how many gummies you need to munch on to reach your desired serving size. 
Another great thing about CBD gummies is that they are relatively fast-acting. They can start to take effect within minutes of being eaten. Because they are made from gelatin, unlike other edibles such as baked goods, they dissolve almost immediately in your stomach. And once they take effect, CBD gummy effects typically last for 4 to 5 hours. It's best to use CBD gummies on an empty stomach if you want fast results, and take them with food if you want more long-lasting effects. 
Without further delay, let's take a quick look at some of the best-selling CBD gummy brands here on DiamondCBD.com website.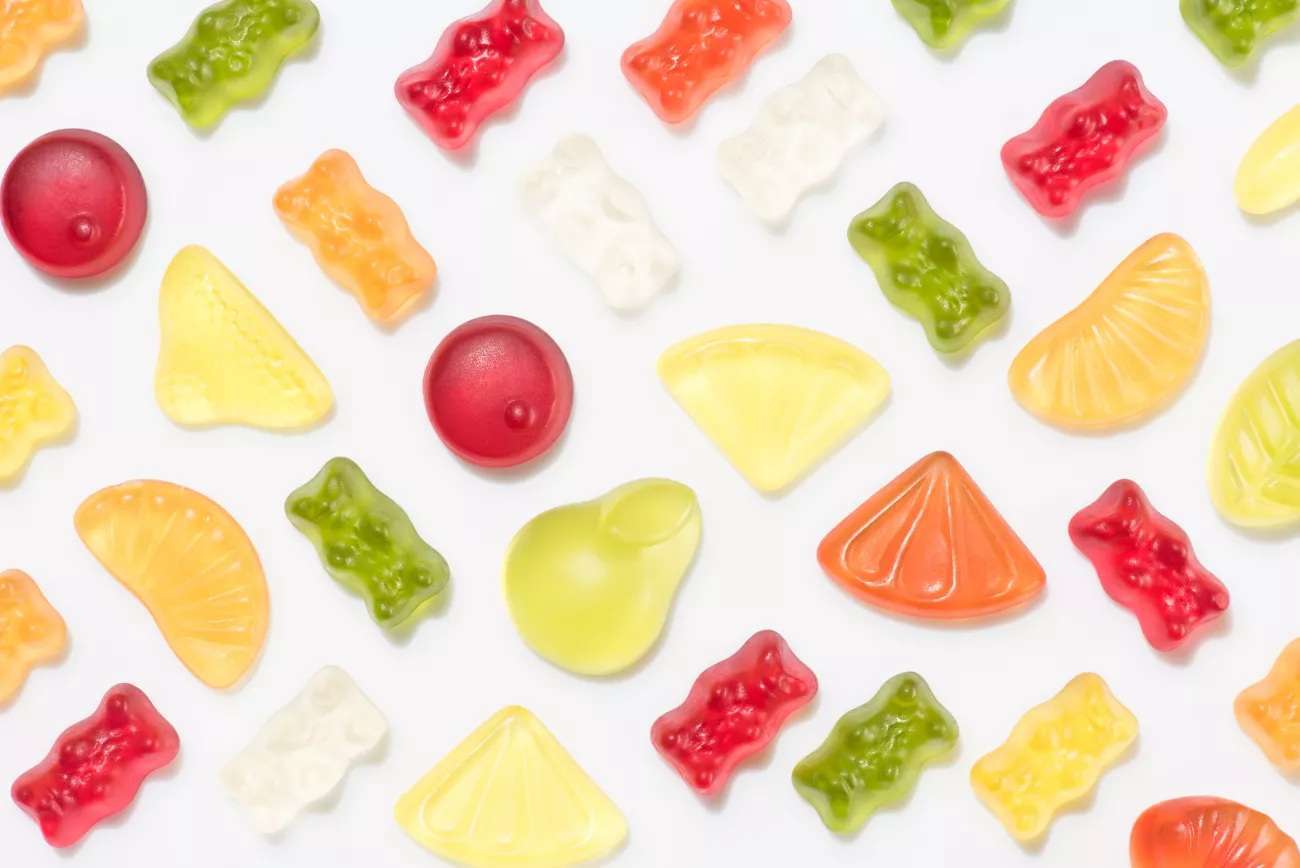 Here are the 7 most popular CBD gummy brands for Diamond CBD:  
7. Meds Biotech CBD Infused Gummy Bears are natural edibles sourced from industrial hemp. These pharmacist-formulated gummies are 100 percent free of THC. They're edible treats that let you snack with a purpose. 
6. Chong's Choice CBD products are a premium brand of CBD brought to you by the legendary Tommy Chong of the Cheech and Chong comedy duo. They are produced using the highest quality ingredients and 100 percent natural premium hemp. Chong's Choice gummy bears are jam-packed with flavor. Perfect for those who are looking to satisfy their sweet tooth and get their regular dosage of CBD.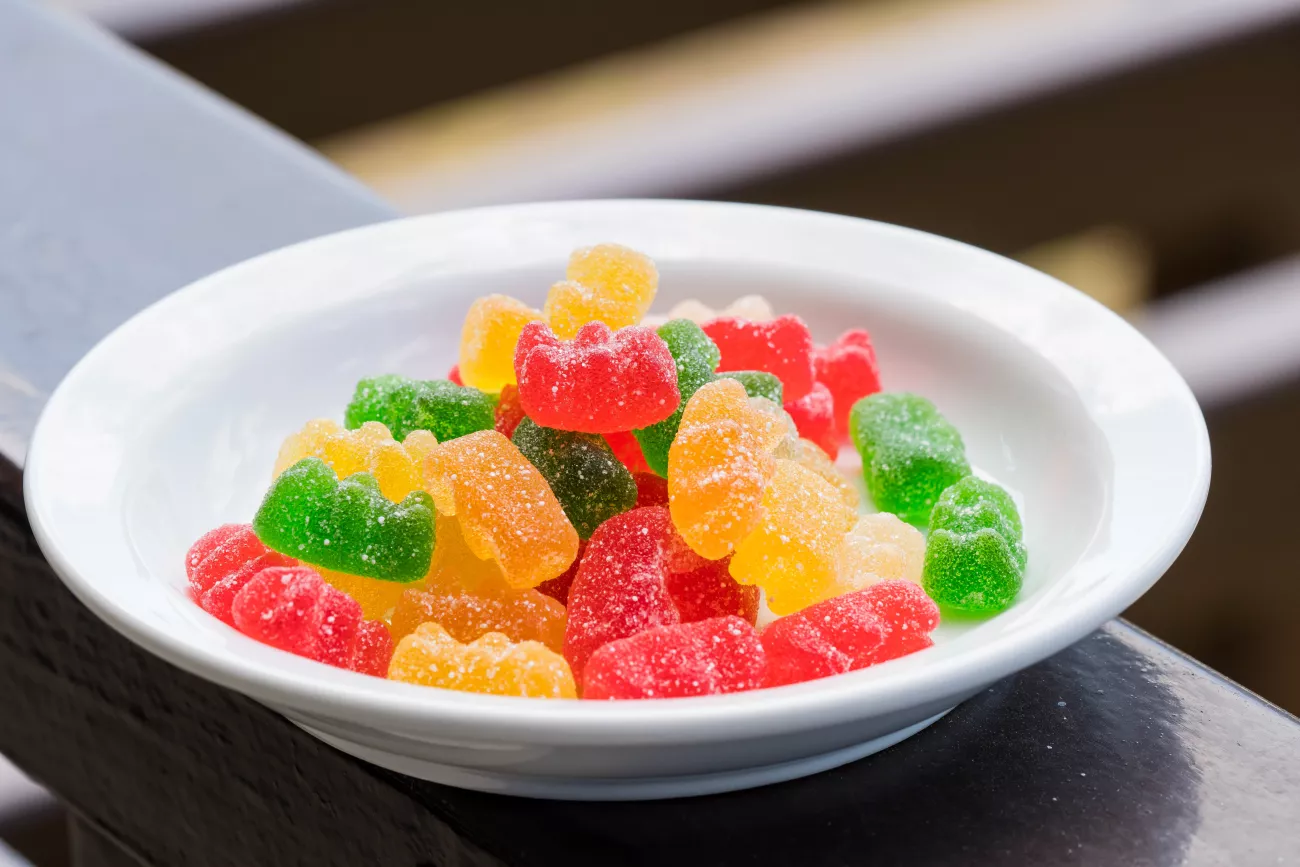 5. Yum Yum Gummies are another brand that's known for packing a lot of flavor into a little bear. Yum Yum's CBD-infused Sour Bears are super popular. These little beasts live up to their name — yummy and sour. Put the power of pucker in your mouth. Each jar packs a punch of 1,500 mg of pure CBD! 
4. Relax Gummies offer a little extra kick. The most popular flavor on DiamondCBD.com is Relax's Rainbow Bites. Although we can't really consider "rainbow" to be a flavor, those who adore these colorful fruit-cocktail-flavored rainbow CBD ribbons certainly have great taste. In addition to the ever-popular gummy candies, Relax also offers a line of high-potency CBD oils, vape additives, and disposable vape pens. Relax brand has been a consistent best seller in Diamond's online store, with 20 different products in a variety of forms and flavors.
3. Liquid Gold CBD is our upscale product line for the discerning CBD enthusiast. The single most popular Liquid Gold item on our site is the Liquid Gold Sweet Mix Extreme Strength CBD Gummies. This high-potency product features an assortment of gummies like CBD gummy worms, CBD gummy bears, CBD gummy rings, CBD gummy fish, and CBD watermelon slices. A virtual cornucopia of CBD gummies! Choose these chews and chow away your blues. And they provide a whopping 200 mg of pure organic CBD.
2. Diamond CBD Gummies, our own inhouse brand, provides the perfect mix of quality and price. Our customers just eat up these traditional CBD Gummy Bears. And the most popular individual item is the old standby fruity bears. For under 10 bucks for 75 mg of premium CBD, Diamond CBD gummies provide a great value.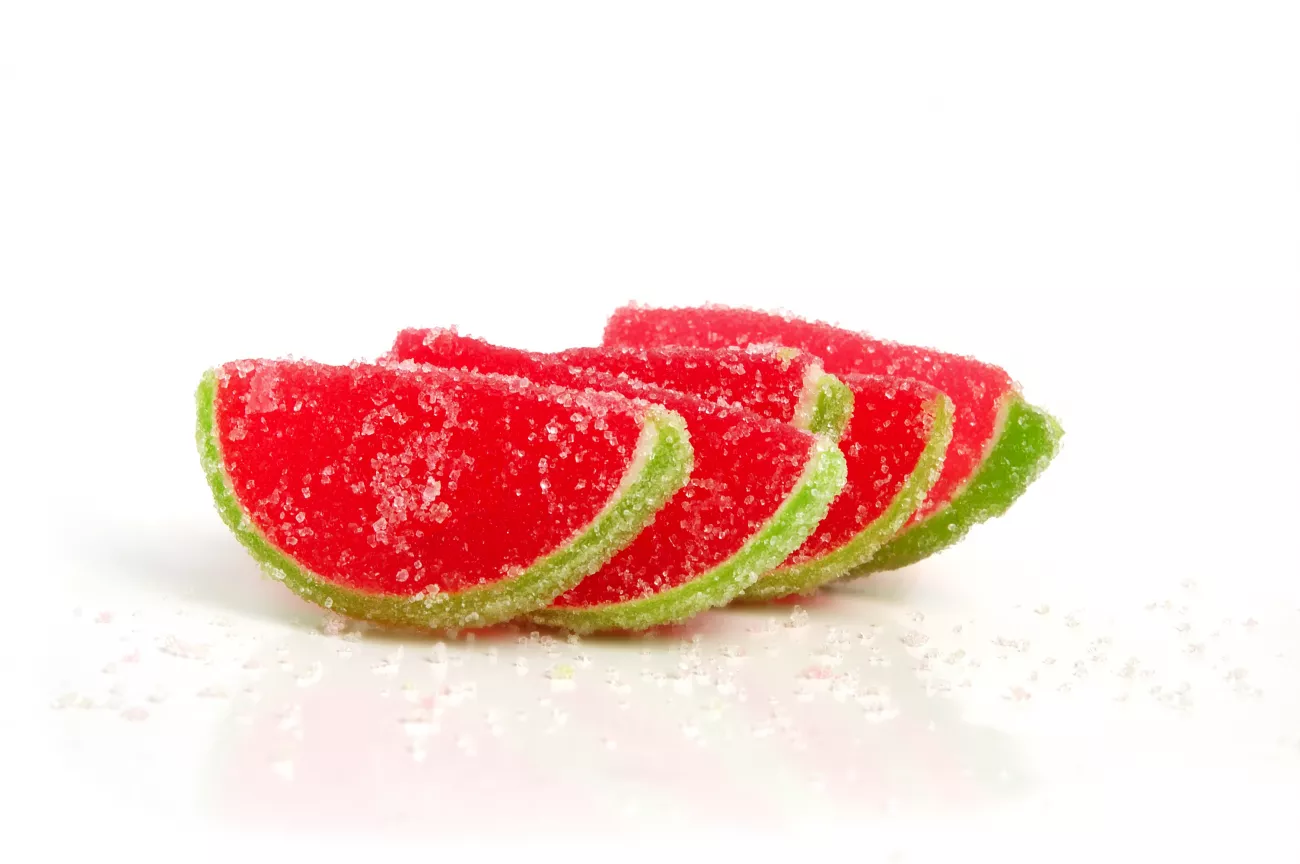 1. Chill Gummies is our number one most popular CBD gummy brand and, not surprisingly, the most potent. And the most popular Chill product is their amazingly delicious CBD Infused Watermelon Slices. If you haven't tried these little bundles of summer fun yet, give them a shot and see what so many of our customers are raving about. We know you'll love the summery sensation of watermelon CBD gummies! Chill watermelon CBD gummies come in 150 mg package for just 12 bucks! 
That's it! Be sure to pay a visit to our Diamond CBD Facebook page, and let us know which of the above CBD brands is your favorite. 
Also, don't forget, you can save money right now simply by signing up for our email list. You'll not only get an instant discount, but you'll also be privy to future deals that are only available to our loyal customers. Now go get 'em!