Chong Cracks Up Yahoo Finance Crew on News of CBD Oil Expansion
Posted on June 13, 2019
Filed under
CBD oil pioneer and namesake of Chong's Choice CBD Tommy Chong made an appearance with the crew from Yahoo Finance to discuss CBD oil and similar products sold across the United States. Entertainer and now an entrepreneur, Chong used his natural southern California charm to draw attention to the fact that demand only continues to increase as more and more people learn about CBD oil and related products, such as CBD edibles, CBD creams, and more.
The hosts, who were always smiling anyway, seemed to appreciate its potential, both for business and other, more fundamental needs.
Chong spent much of his time on air discussing the benefits of CBD oil and the numerous reasons that people consume CBD oil products — no matter who's selling them (although we always say, choose Diamond CBD first!).
"When you find something that works…," Chong said, consumers are going to look for it and pay for it.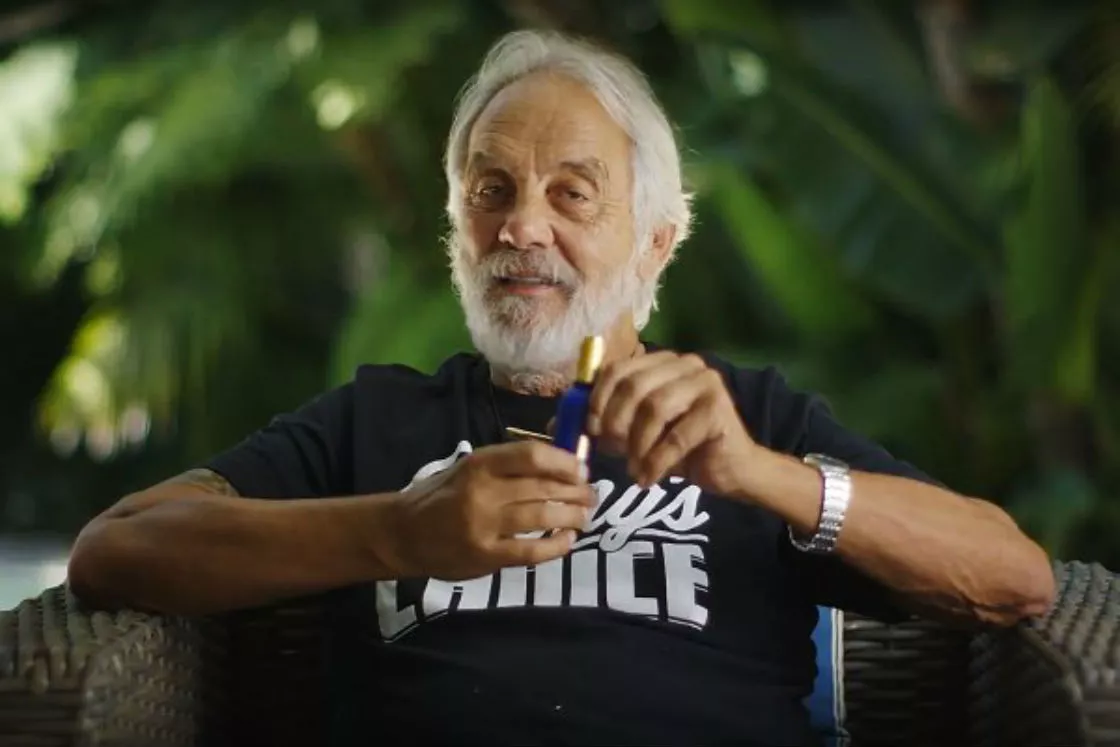 The Demand for CBD Oil Has Grown
That message seems to have gotten through to the market, hence the reason the demand for CBD oil has grown so much over the past few years. An ever-increasing segment of the population is continuing to look for and purchase products that derive from hemp and cannabis.
Host Zack Guzman noted that the "Canna-business" is booming, and now even Texas (of all places) has given the go-ahead to industrial hemp cultivation and production.
That mainstream news sources take notice of a product line like Chong's Choice points to the market growth of cannabis-derived products and their ever-broader acceptance by the general public.
Chong also pointed out during the interview that as the market expands, more companies will sell more products, many of them with lesser levels of CBD, and that maybe even fake or harmful ingredients will begin to appear (Which is why all of Diamond CBD's products are lab-tested, so you can be assured that you're buying only high-quality, premium CBD oil with no illegal ingredients and no synthetics).
It's always one of the sticking points when introducing not just a new brand, but new ingredients and new basic products. Nearly all of their uses and benefits need to be presented, explained, and compared, and sometimes this is to consumers without any experience or background with the products at all.  
"The Best of the Best"
But proudly, in starting his line of premium CBD oil products, Tommy Chong teamed up with Diamond CBD because, as he puts it, "it's the best, and there's nothing like the best."
Chong's Choice currently includes CBD oils, CBD vapes, CBD Pens, CBD gummies, and CBD tinctures. And these are all "premium level" products, scientifically validated so that you know you're getting the best of the best for whatever reason you choose to use CBD oils or any part of the product line.
If you're looking for CBD oil products you can trust and stick with for the long run, you can't go wrong with a brand from a long-time cannabis advocate like Tommy Chong. He put his name on it, but his customers have made it famous.
Chong's Choice line of CBD products is among the best selling in the entire Diamond CBD inventory. That's not merely because of Chong's reputation, but also because the reputation of the products themselves has continued to stir interest and demand from people all over.
If you're new to CBD oils, edibles, or any of it, Chong's Choice is a very good place to begin.