August 22, 2019
The Best Diamond CBD Products of 2019
At Diamond CBD, we love creating new and innovative CBD products and sharing them with our customers. Our chefs tinker, experiment, and try new things because we know our customers are as creative as we are. All the while we maintain a high standard to ensure we only provide you with the finest and purest CBD and never compromise on quality. Our products contain pure, high-quality CBD hemp cannabinoids, extracted under exacting standards to bring out the many distinct benefits and wonderful qualities of CBD. All of our products are carefully monitored throughout the production and extraction processes and include 100% natural and independently lab tested CBD extracts.
Our constant focus on research and development has led to some amazingly innovative, interesting, and popular products, and new things are always being introduced. From our chefs to you, here are some of our newest innovations, as well as some of Diamond CBD's most popular products of 2019.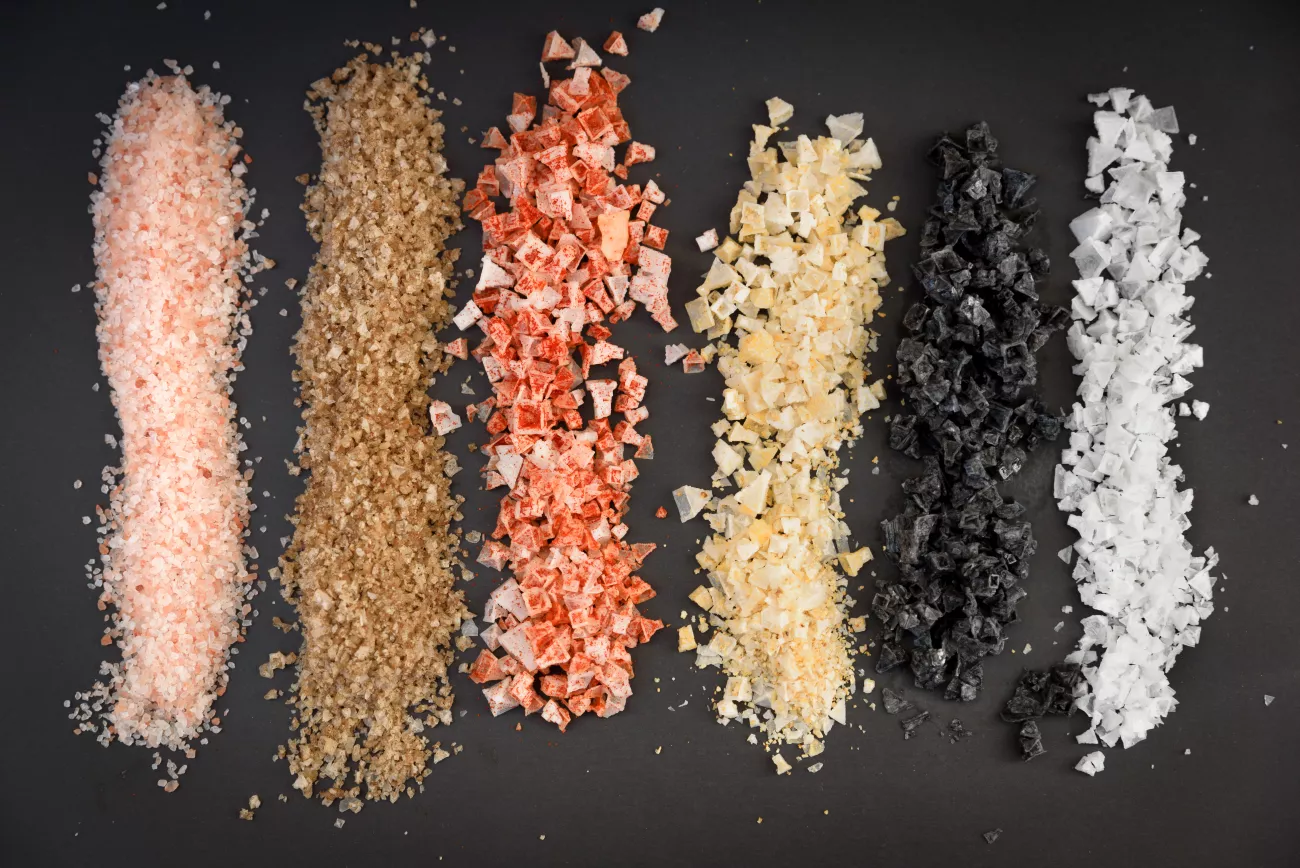 Diamond CBD Bath Salts and Pro Bath Salts
Our CBD-infused bath salts are a lavish and opulent combination of all-natural CBD and natural essential oils, designed to help you relax and unwind. Diamond CBD offers a broad range of bath salts in multiple scents and strengths. Our salts come in a variety of scents such as pink sugar, relaxation, almond coconut, satsuma, and more, all with 100 mg of CBD in each jar. They are rich in phytocannabinoids and deliver a full-body experience with all of the benefits of CBD oil.
For a more intense experience, upgrade to our Pro CBD baths salts, which are the choice for athletes and those leading highly active lifestyles. Pro CBD bath salts provide the ultimate aromatic and immersive experience, with higher doses of CBD and more than 80 phytocannabinoids for a seriously relaxing bath. Packed with 500mg or 1000mg of CBD, this is a product made for the pros.
Diamond CBD Honey Pots
The benefits of CBD and the sweet deliciousness of honey make the perfect combination. This is why we created Diamond CBD Honey Pots. Each one is a whole pot of rich CBD honey to use for cooking, as a natural sweetener for tea or cereal, or just to savor a heaping spoonful straight from the pot. The delicious, golden amber, CBD-infused honey comes with 250mg of CBD per pot and has been blended to specific ratios in such a way that allows the honey to mix easily and provide a consistent amount of CBD. We only use Grade A honey and industrial CBD hemp oil. And, best of all,  it's 100% free of THC.
In addition to the classic taste of honey, our honey pots come in a wide variety of flavors such as banana, strawberry, watermelon, and even pink lemonade. Cut the sugar and enjoy the rich, soothing flavor of CBD-infused honey.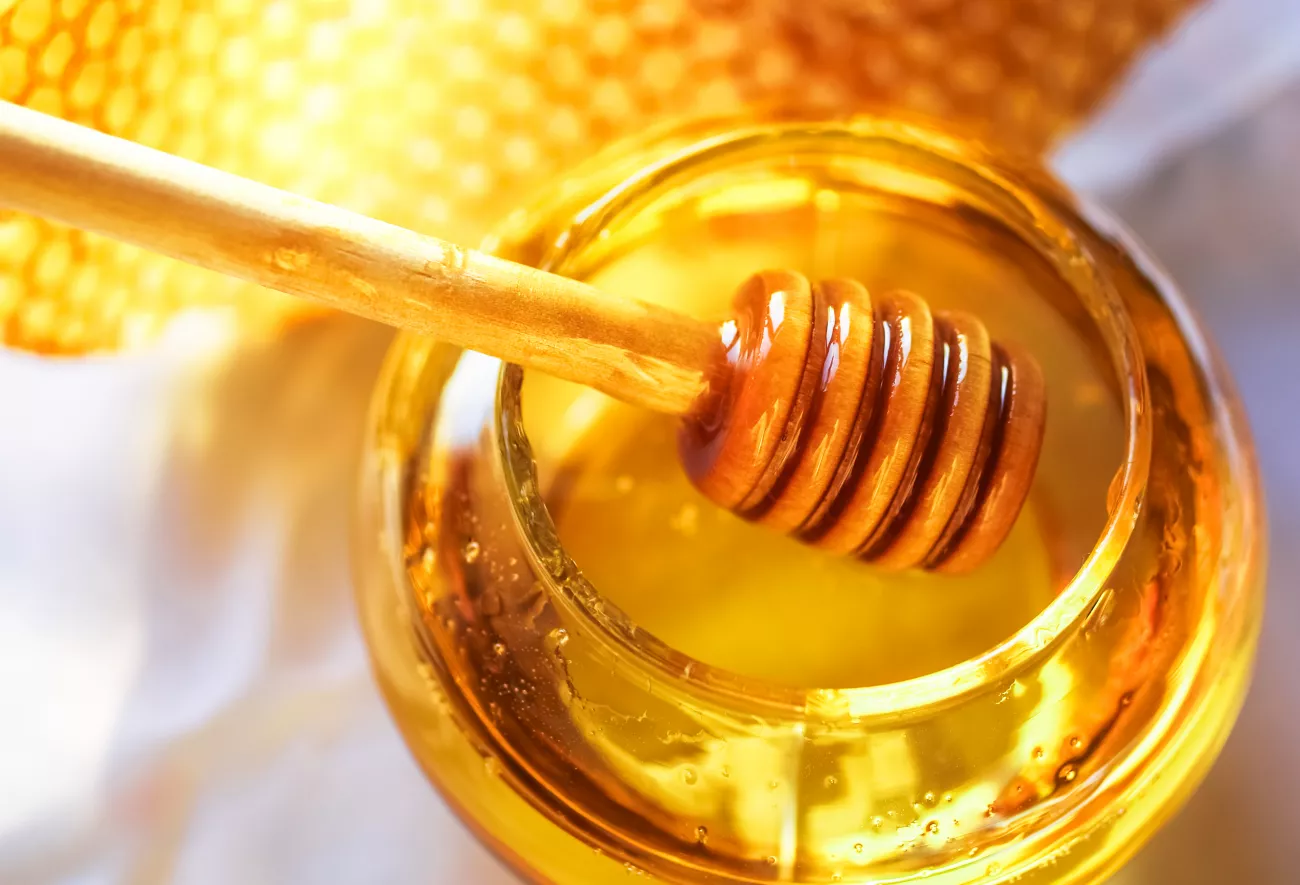 Diamond CBD Honey Sticks
Enjoy Diamond's CBD honey anytime, anywhere, at home, or even on-the-go with our convenient and portable honey sticks. Our all-natural honey sticks have 10 mg of CBD oil infused in each stick, and can easily and discreetly be carried with you anywhere you go. Just like our honey pots, Diamond CBD's honey sticks come in a wide variety of flavors including strawberry, peach, blueberry, and, of course, classic honey.
Honey is a natural antioxidant, which gives your immune system an extra layer of protection. Add the power of CBD and you have the perfect pick-me-up or a special treat. Stick a few of them in your pocket and enjoy one before school or after work, or while you're catching your breath at the gym. Leave a handful in your backpack, your briefcase, or your desk and always have a sweet treat ready when you need it. Each package comes with 25 honey sticks or, for those with a serious sweet tooth, opt for the larger size which comes with 100 sticks in each package.
CBD Pops
Popcorn, the classic movie theatre treat, now comes with relaxing, invigorating CBD. This tasty snack, thought up by the chefs at Diamond CBD, is packed with 100 mg of pure, organic, full-spectrum CBD. This delicious and savory snack is pre-popped and comes in nine gourmet flavors. Have a classic night at the movies with the traditional, buttery-tasting Movie Night CBD popcorn. Then try our other flavors. There's caramel and sweet and salty for those of us with a sweet tooth. The gourmand in you will like our garlic parmesan and sea salt varieties. For those of us watching our figures, try our skinny flavor. Have a hot night with the spicy flavor, or mix it up with ranch, sea salt, and white cheddar. All but one of these flavors are under 35 calories making them a guilt-free and wonderfully light snack.
CBD Dried Fruits
Try our delectably decadent dried fruits infused with CBD. We took some of your favorite fruits — like bananas, raisins, cantaloupes, strawberries, mangos, papaya, ginger, and more — and added all-natural hemp-derived CBD. Available in 250 mg, 500 mg, 750 mg, and 1000 mg doses, they're perfect for savoring the sweet taste of summer. Choose from 12 different types of dried fruit or mix them up like a fruit salad with one of our dried fruit bundles. These are hand-picked selections of three complementary fruits, creating a symphony of sweetness for your tastebuds. It's sure to be a party favorite.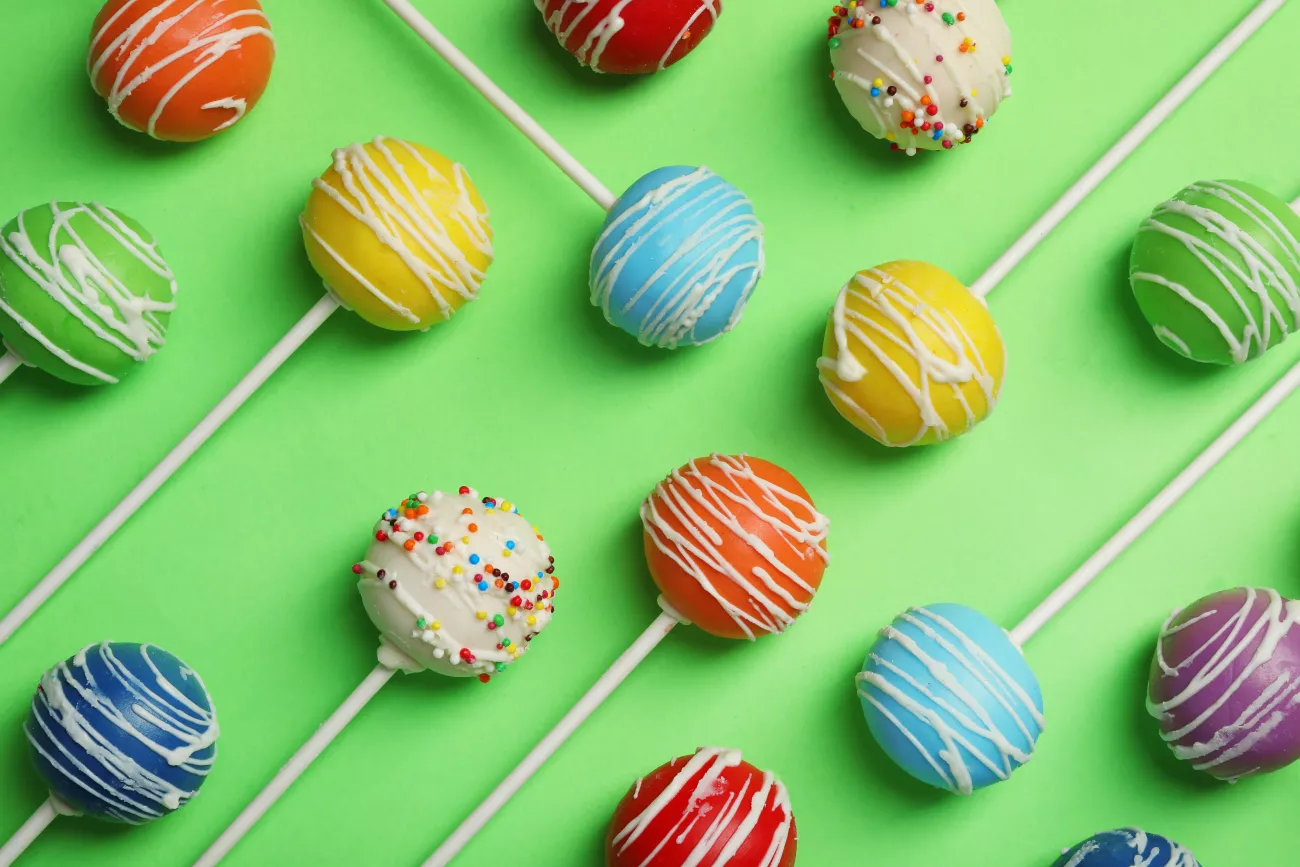 CBD Cake Pops
Have your cake and eat it too with Diamond CBD Cake Pops. These are decadent desserts for any time of the day. Each cake pop is a delicious morsel of soft vanilla cream within a chocolate cookie dough covering dipped in icing and is available in a variety of fabulous colors. To top it off, each delicious pop is dusted in white sprinkles and, of course, infused with 30mg of pure CBD.
How do we get the CBD in the cake you ask? Well, during the baking process, each pop is infused with 30mg of pure cannabidiol sourced from organically grown hemp. The CBD is literally baked right into them. So, satisfy your sweet tooth or give yourself a little treat with one of Diamond CBD's delightful cake pops.