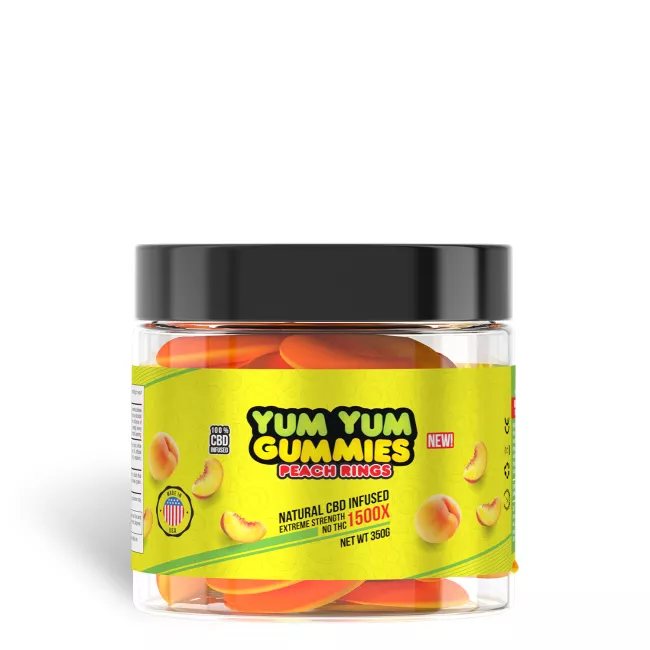 Yum Yum Gummies 1500x - CBD Infused Peach Rings
---
Products of the Same Brand
Frequently Bought Together
---
Sean M. on January 8, 2019
Great taste nice strength
Sandra S. on January 6, 2019
Pamela M. on December 23, 2018
These gummies are better than the candy you had as a kid.
Pete D. on November 26, 2018
Great. They helped my mom with her pain after she got into a bad car reck. They help me sleep at nite and clam my mind down and let me sleep.
Richard L. on November 6, 2018
This recent order was consustent with my previous orders...high-quality products in novel varieties, forms, and strengths that were enjoyable and which are likely to become a household name in other homes as it has in mine. Very pleased!
Rickey P. on August 21, 2018
I think they would have been good only if they were not melted into jello was my favorite never had a chance with this order had to dump them