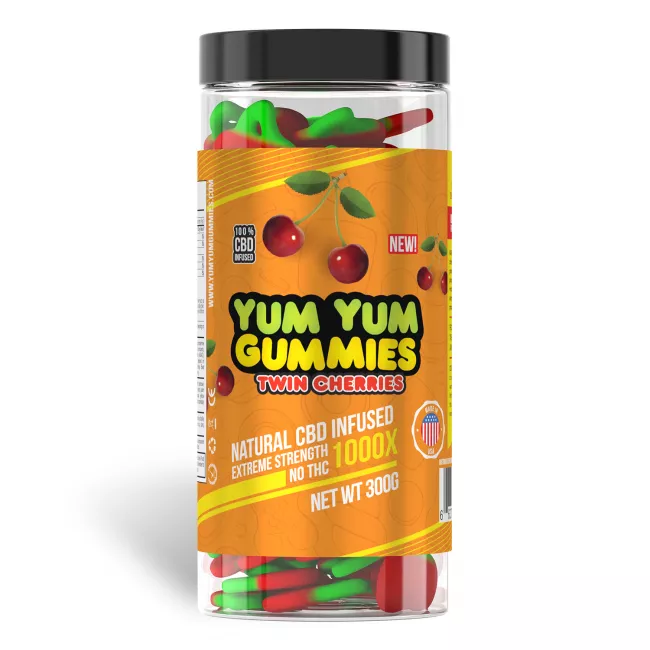 Yum Yum Gummies 1000x - CBD Infused Twin Cherries
---
Products of the Same Brand
Frequently Bought Together
---
Michael C. on February 14, 2019
Nice flavor and calming effect, use them about an hour before bed, help sleep.
Sean M. on January 8, 2019
Just peachy oops I mean tart
Jeremy T. on December 5, 2018
Really satisfied with your product
Lisa S. on October 14, 2018
So good that you're going to want to eat several. Noticed anxiety and depression improved as well as mild pain relief.
Amy M. on September 25, 2018
I would order this item again
Beverly H. on September 9, 2018
Both my husband and I (age 50 + ) have not had to take our pain meds. We also have given up Nitely PM meds. We are loving the pain free living. The gummies are just like the regular gummies in the store with a bonus.