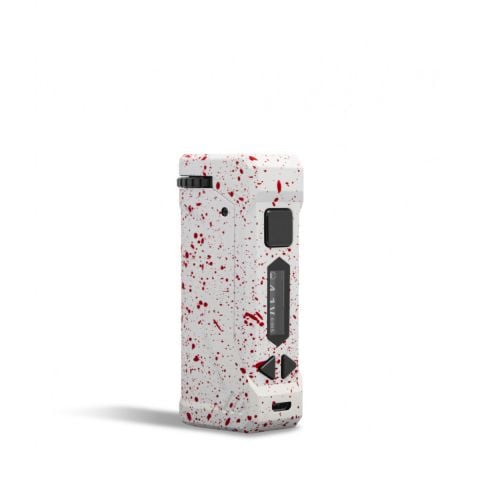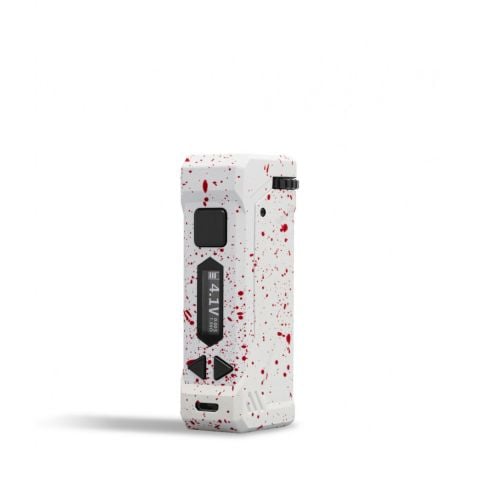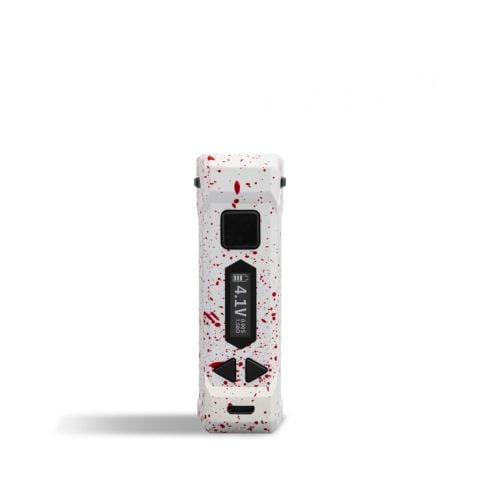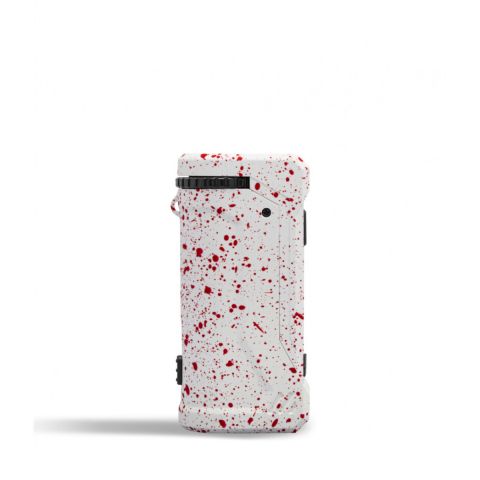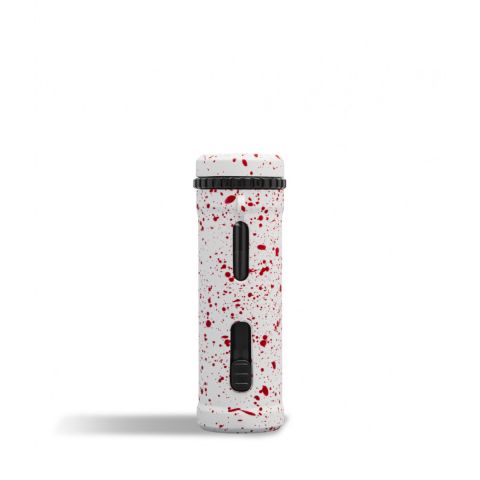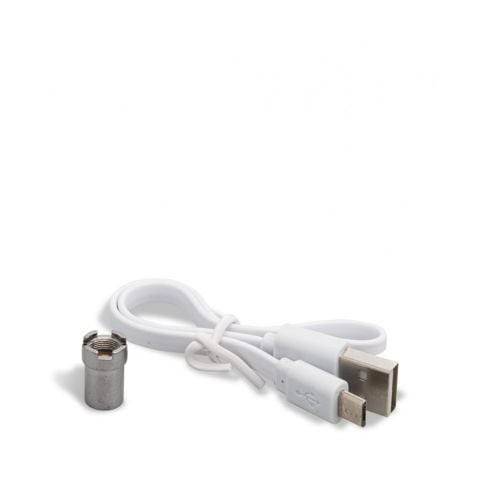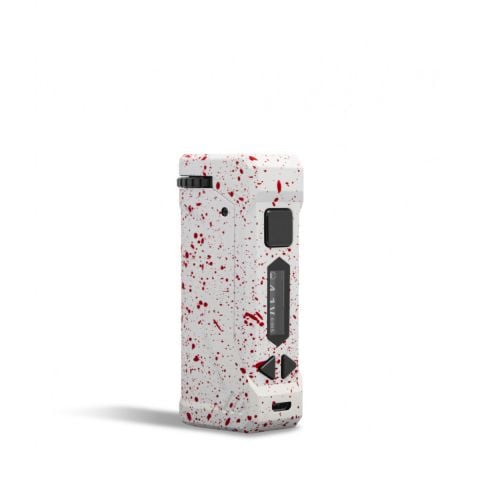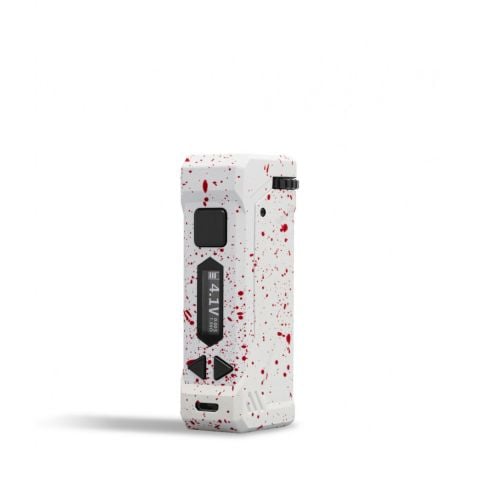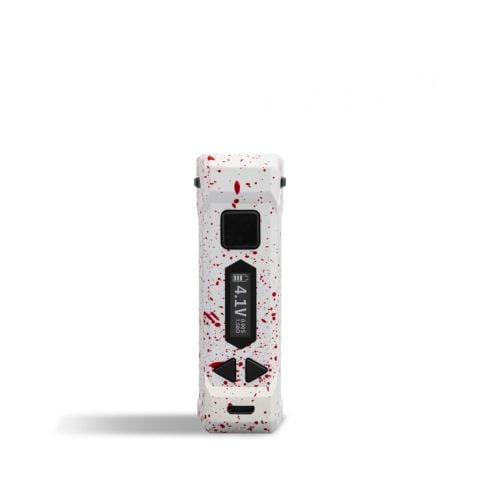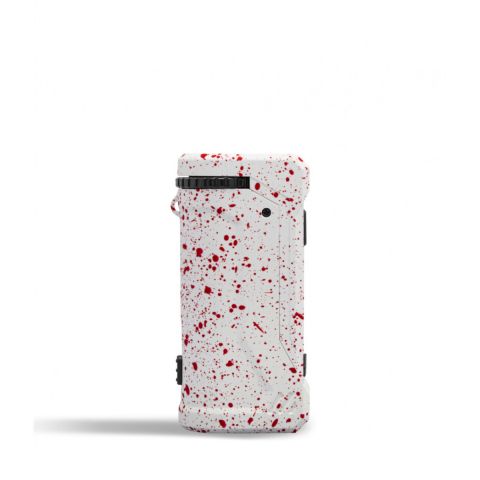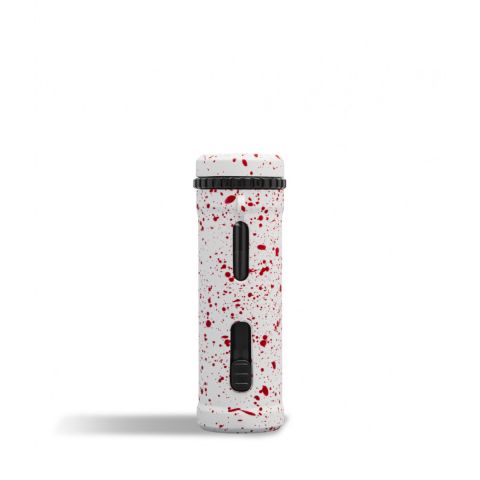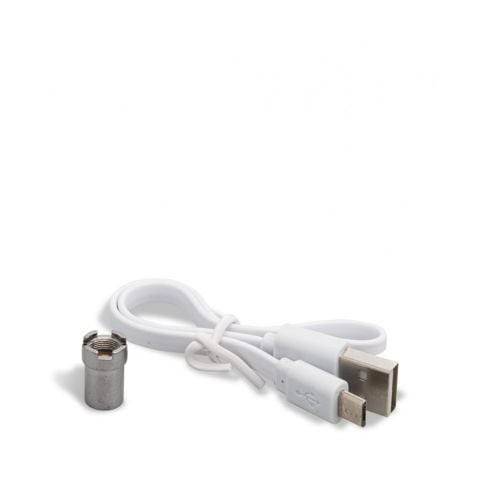 UNI Pro Adjustable Cartridge Vaporizer by Wulf Mods - White Red Spatter
Product Info
If you love the Wulf UNI Adjustable Vaporizer, you're going to go wild for the Wulf UNI Pro! Made by Wulf Mods and powered by Yocan, this powerhouse is an upgrade from its predecessor including enhancing features for endless, enjoyable sessions. The UNI Pro Adjustable Cartridge Vaporizer is the one you can't live without!
The Wulf UNI Pro Adjustable Cartridge Vaporizer by Wulf Mods Powered by Yocan is an all-new improved vaporizer device. Made with advanced features like compatibility with all cartridges due to its adjustable size and height settings. The perfect handheld device it also employs adjustable voltage-based output, 10 second preheating functionality and 510 threaded connection all in a durable zinc alloy chassis. With everything you need,, make sure to get the Wulf UNI Pro Adjustable Cartridge Vaporizer by Wulf Mods Powered by Yocan.
Employing an integrated 650mAh rechargeable battery, the Wulf Uni Pro Adjustable Cartridge Vaporizer by Wulf Mods Powered by Yocan is the ultimate portable versatile cartridge vaporizer. An upgraded device this piece utilizes features like an adjustable voltage-based output, resilient zinc-alloy case and 10 second preheat functionality.
It also employs an adjustable dial and sliding lever on the side, allowing the user to mix and match between cartridges for a full range, elevated experience. It is truly made for a customized, personalized experience. The Wulf UNI Pro incorporates a voltage output range of 2.0V to 4.2V with three power levels to suit your preference.
It doesn't stop there; this device is designed with an intuitive firing button, two adjustment buttons, a bright OLED display screen which shows the user vital vaping data. It also has a magnetic 510 threaded adapter, LED battery life indicator lights and a juice viewing window letting you know exactly what level your juice is at.
WARNING: Do not charge with a powerbank of 5V or higher. Do not charge in your car. Do not overcharge or use any other charging cable other than what comes with your battery. Failure to follow these instructions could result in battery damage and frying of the internal system.
*Cartridge Not Included
Frequently Asked Questions
How do I use my 5To vape pen?
Once your battery is charged fully and you find a desirable temperature, you are ready to use your new pen. To use it, press down on the button and hold it while you inhale.
What is the 5To batterys operating charging temperature?
Your batteries should always be used at the following temperatures:32 to 113-degrees Fahrenheit Discharge: 32 to 140-degree FahrenheitLet the batteries cool down to an ambient temperature before charging. During discharge and handling of batteries, do not exceed 160-degree Fahrenheit.
How do I turn off my 5To vape pen when I am done?
To turn off your vape pen, press the button 5 times until you see the blinking light again.
Is shipping different for vapes than for everything else?
Starting in April 2021, we began shipping vape products via USPS due to new federal laws concerning vaping products. Effective April 5, 2021, UPS will not transport vaping products to, from or within the United States due to the increased complexity to ship those products, we wrote in a recent blog. You can read more here.
What is the PACT Act?
The PACT Act is a new law passed by the federal government that places additional requirements on the shipping of vape and tobacco products. Diamond CBD is in full compliance with all state and federal laws.