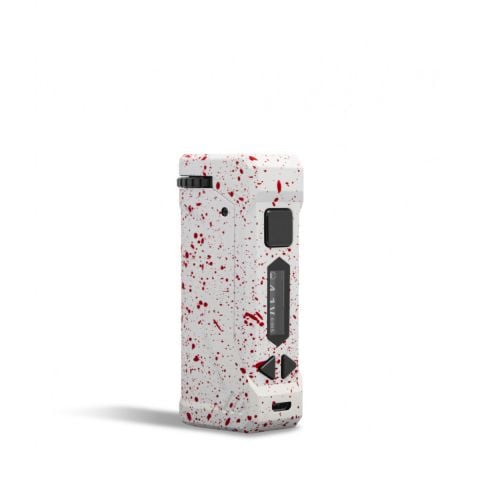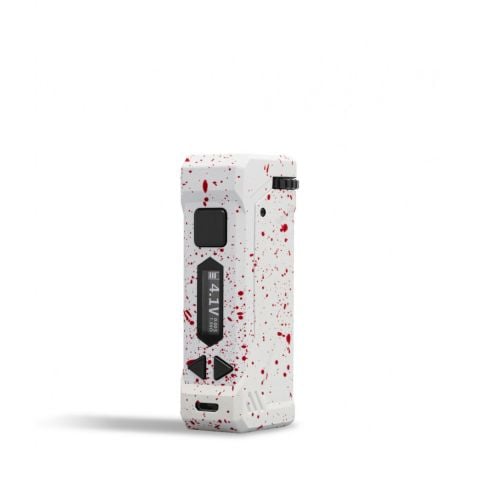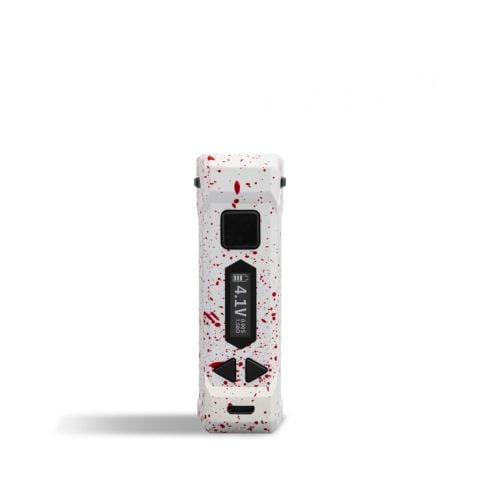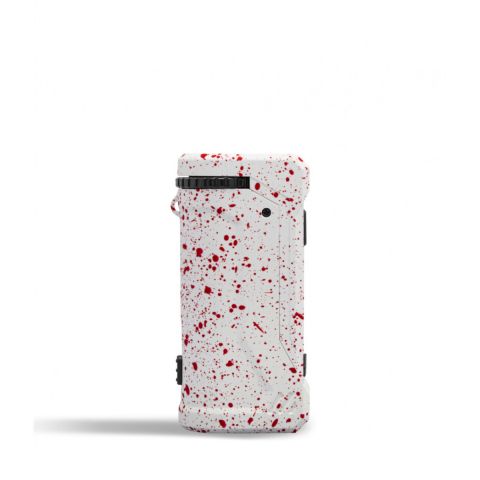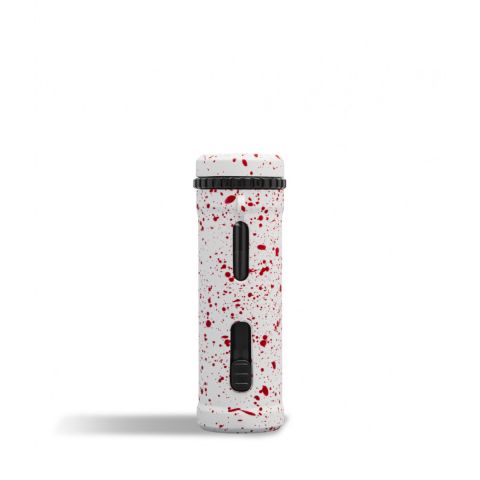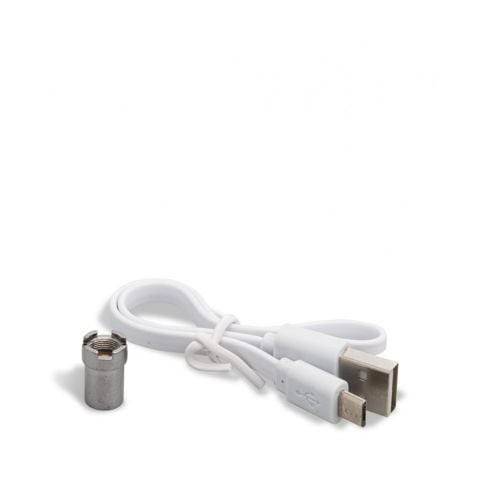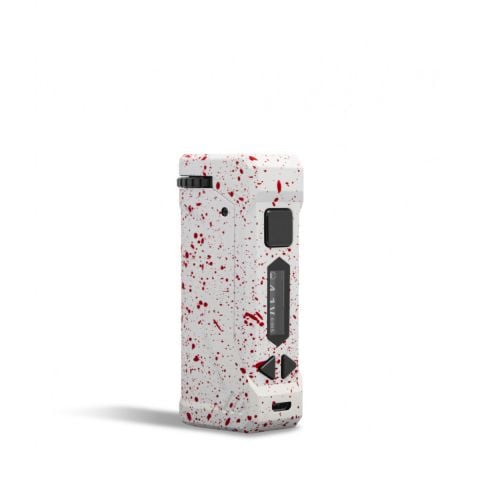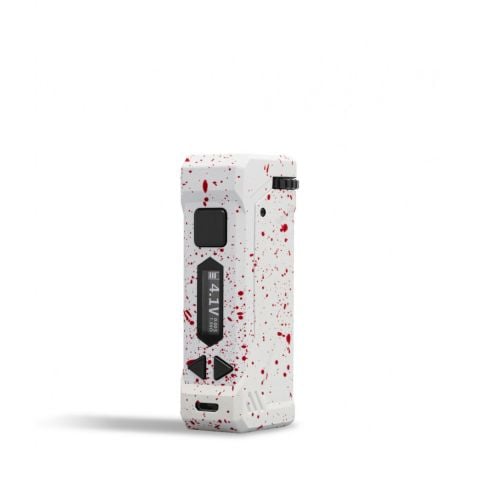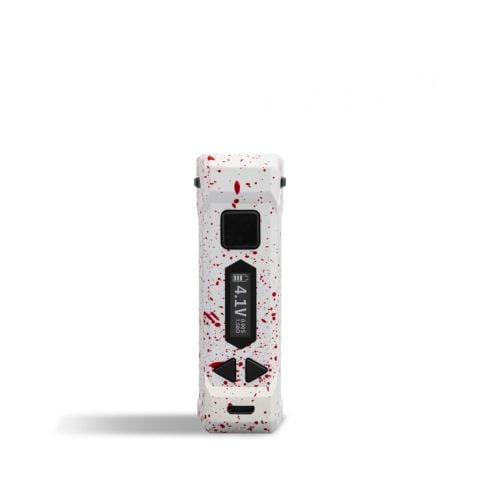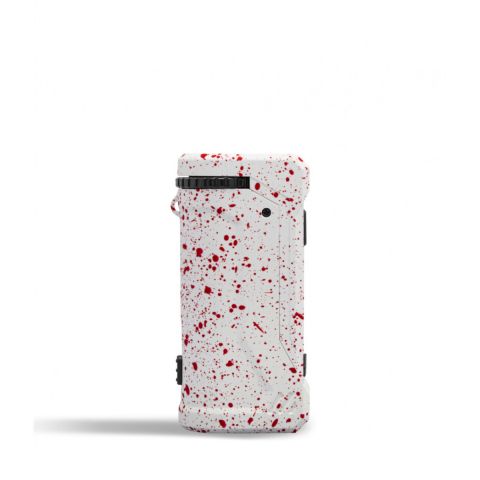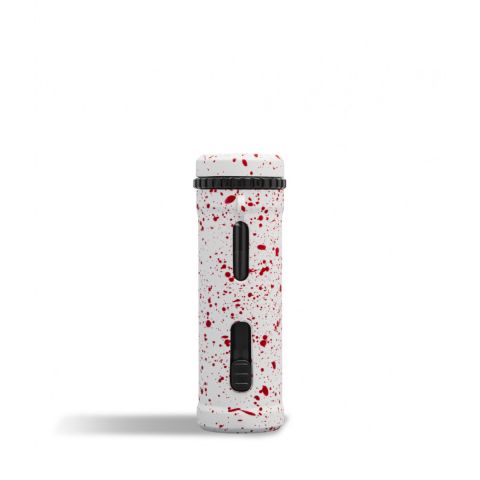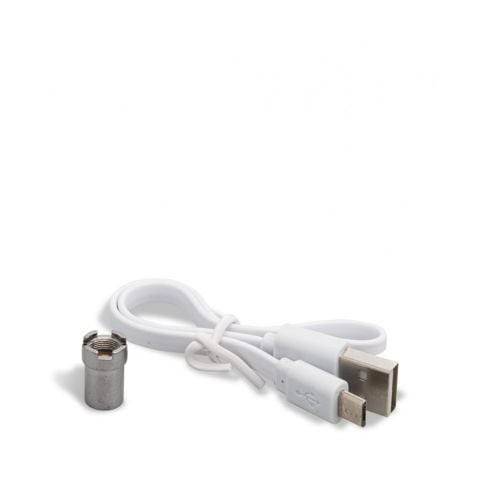 UNI Pro Adjustable Cartridge Vaporizer by Wulf Mods - White Red Spatter
Product Info
If you love the Wulf UNI Adjustable Vaporizer, you're going to go wild for the Wulf UNI Pro! Made by Wulf Mods and powered by Yocan, this powerhouse is an upgrade from its predecessor including enhancing features for endless, enjoyable sessions. The UNI Pro Adjustable Cartridge Vaporizer is the one you can't live without!
The Wulf UNI Pro Adjustable Cartridge Vaporizer by Wulf Mods Powered by Yocan is an all-new improved vaporizer device. Made with advanced features like compatibility with all cartridges due to its adjustable size and height settings. The perfect handheld device it also employs adjustable voltage-based output, 10 second preheating functionality and 510 threaded connection all in a durable zinc alloy chassis. With everything you need,, make sure to get the Wulf UNI Pro Adjustable Cartridge Vaporizer by Wulf Mods Powered by Yocan.
Employing an integrated 650mAh rechargeable battery, the Wulf Uni Pro Adjustable Cartridge Vaporizer by Wulf Mods Powered by Yocan is the ultimate portable versatile cartridge vaporizer. An upgraded device this piece utilizes features like an adjustable voltage-based output, resilient zinc-alloy case and 10 second preheat functionality.
It also employs an adjustable dial and sliding lever on the side, allowing the user to mix and match between cartridges for a full range, elevated experience. It is truly made for a customized, personalized experience. The Wulf UNI Pro incorporates a voltage output range of 2.0V to 4.2V with three power levels to suit your preference.
It doesn't stop there; this device is designed with an intuitive firing button, two adjustment buttons, a bright OLED display screen which shows the user vital vaping data. It also has a magnetic 510 threaded adapter, LED battery life indicator lights and a juice viewing window letting you know exactly what level your juice is at.
WARNING: Do not charge with a powerbank of 5V or higher. Do not charge in your car. Do not overcharge or use any other charging cable other than what comes with your battery. Failure to follow these instructions could result in battery damage and frying of the internal system.
*Cartridge Not Included
Customers Reviews
There are no reviews yet. Be the first to write a review!
Frequently Asked Questions
How do I change the temperature on my vape pen?
To change temperature press the button 3 times. Continue to do this until you reach your desired temperature.
How do I prevent my vape cartridge from clogging?
Vape cartridges clog when excess vapor cools and then condenses along the walls of the inner cartridge. It then solidifies into oil, causing a buildup in the airway or blockage.One way to prevent this is to continue pulling air through the cartridge for a few seconds with every puff. The extra draw of cool air will help to keep your cartridge clean and clear, preventing blockage from ever occurring. It is the best way to care for your vape products.Many people like to draw too hard on their vapes, which can also cause blockage. Pull a bit softer to prevent blockage or flooding of your cartridge.If your CBD or Delta-8 THC vape cartridge already has a blockage, then you will need to clean it. The best way to do this is to gently scrape out the excess residue with a toothpick, gently scraping it out of the cartridge.
What should I know before using my new 5To batteries and vape pen?
Li-ion and Polymer batteries and packs may explode and cause fire if misused or defective. We require all buyers/users of Li-ion batteries and packs to be professionals and have the capability to handle an emergency.You must follow our instructions exactly as listed on the manufacturer's product page to control charging and discharging current.
How do I turn on my 5To rechargeable battery?
To turn on your new vape pen press it 5 times until you see the pen light blinking.
Why does my cartridge taste burnt?
We store and ship our cartridges upside down to prevent leaking. In many cases, this will force air upwards to surround the cotton wick. You will need to flip and prime the cartridge before the first use, or else the cotton will burn before the oil, causing a burnt taste and smell. If you do have a burnt taste or smell, it should dissipate within the first 15 or so puffs.
Recently Viewed