THCO Capsules - Chill Plus - 500MG
Product Info
Take a walk on the wild side with Chill Plus THCO Poppin' Gel Capsules. They come buzzing with 500mg of THCO to give you a buzz you'll never forget. Plus, you can never go wrong with something so simple Just pop two gel caps and you'll be buzzin'!
Give these Chill Plus THCO Poppin' Gel Capsules and chance and see just how high they can go. Infused with 500mg of THCO, it's just what you know who ordered. These all-natural, hemp-derived capsules are absolutely amazing. From the first pop to the last, you'll love these capsules!
Chill Plus THCO Poppin' Gel Capsules make you feel like you're relaxing on the beach during a hot summer day. They give THCO a new twist, by turning ordinary hemp-derived goodness into a trip around the world. You'll feel light on your feet with 500mg of pure relaxation and zen.
Chill Plus THCO Poppin' Gel Capsules are made from all-natural hemp grown right here in the USA. They're third-party tested for safety and efficacy and contain no contaminants nor fillers. It's just pure goodness through and through. So give them a try today and see how they can benefit you!
Strength Per capsule
25mg/capsule
THCO Per capsule
25mg/capsule
Bovine gelatin, mct oil, purified water and Hemp-derived THCO extract.
Active Ingredients
THCO Products are all-natural, hemp-derived cannabinoids made popular because of their extremely potent high. These products are available in many forms, including gummies, vape carts, and disposable pens. Most people enjoy THCO Products for their ability to enhance your mind and help you sleep peacefully.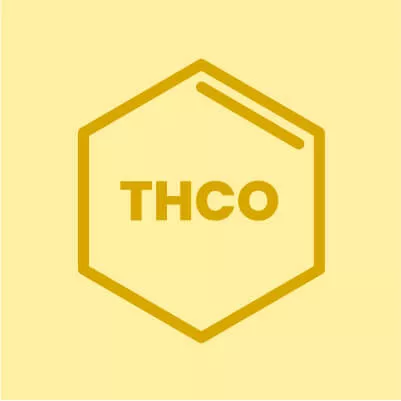 Frequently Asked Questions
What types of capsules do you sell?
We sell hard capsules and softy gel capsules, all of which are available in different ingredients.
What type of cannabinoids are available as capsules?
Currently you can purchase CBD, Active CBD, and Delta 8 in capsule form. But keep checking as we're always introducing new products!
What is THCO?
THC-O is an all-natural, hemp-derived cannabinoid thats three times as strong as anything else youve tried. THC-O starts with a naturally occurring form of THC but uses a base of CBD to create something even more powerful.
What are soft gel capsules?
Soft capsules are small, soft-gel capsules, not unlike those you find at the pharmacy, filled with CBD. They are small, easy to take, and can be taken anywhere. It's a quick, simple way to take your daily dose of CBD.
What are soft gel capsules good for?
Soft gel capsules are a quick and easy way to use your cannabinoid of choice. Just pop a couple of capsules in the morning, or anytime you feel you need a boost, and before you know it your mood will be enhanced in any number of ways.