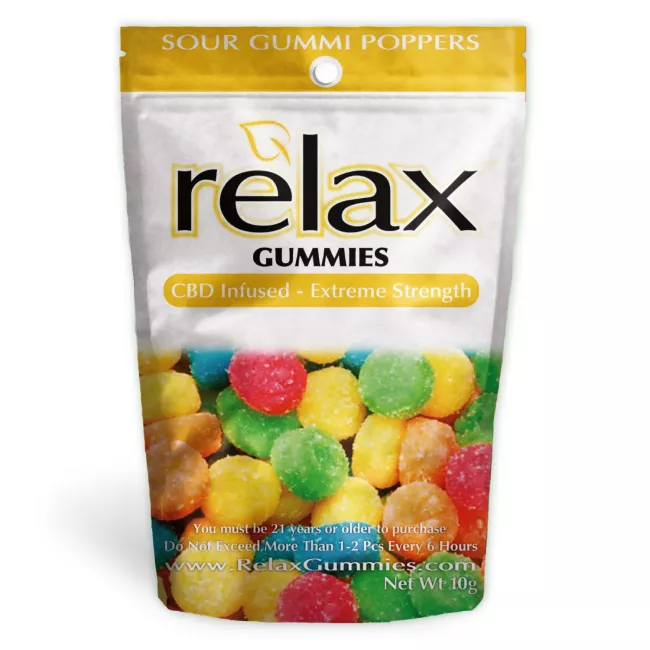 Relax Gummies - CBD Infused Poppers [Edible Candy]
---
Products of the Same Brand
Frequently Bought Together
---
Kimberly C. on November 7, 2018
Still my favorite! Consistently 15 pcs - I think this was my 4th package.
Kimberly C. on October 25, 2018
These are my absolute favorite gummies this far. I've ordered them twice & have a third en route. I love everything about them.
Jan J. on October 8, 2018
All these gummies help sooo much with my everyday stress!!
Kimberly C. on September 28, 2018
I really enjoy these. The flavor is subtle, not overly sweet or sour. So far these are my favorite and will purchase again. I have recommended the Relax brand to a ton of people to achieve better sleep.
Brenda B. on September 8, 2018
These are good tasting though you need to take at least 2 to feel anything
Karen R. on September 8, 2018
These are delicious. The Chill ones taste like medicine, these taste like candy and have a better effect!
Mario K. on September 6, 2018
This is the best Poppers I have never had before, very yummy and tasty!
Janel K. on August 21, 2018
Pop one of these and kiss insomnia goodbye. 😘
June M. on December 26, 2017
Order came in quick! Taste amazing!