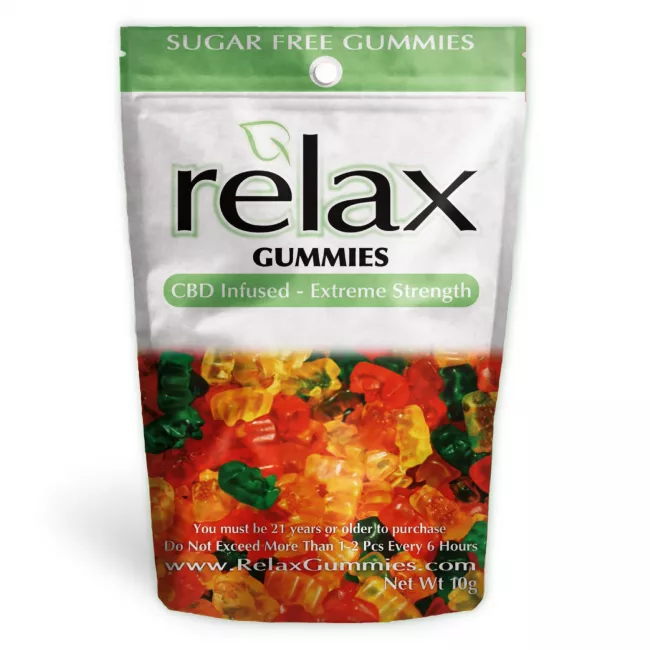 Relax Gummies - CBD Infused Gummy Bears Sugar Free
---
Products of the Same Brand
Frequently Bought Together
---
Esther M. on January 19, 2019
Great product. It works well for my insomnia.
Kathy C. on January 10, 2019
I really like the product. The only thing that bothers me is that is takes quite a while to get shipped to me. And then there is the international charge, after the shipping charge. Other wise, i like the product just fine and will continue to order.
Kathy C. on January 1, 2019
Buy them for my mom and she said it gives her a good nights sleep.
Christopher S. on December 31, 2018
Bevin S. on December 26, 2018
Jerry M. on December 23, 2018
Doris D. on December 15, 2018
They're great, taste good too and really help with nighttime aches and pains.
Sandra C. on December 3, 2018
Love them. Work great. I sleep like a baby.
Bridget L. on November 30, 2018
Works great and helps me sleep better!
Christey C. on November 26, 2018
Amazing
Product is pure and works great!!!
Eric W. on November 23, 2018
Denise W. on November 19, 2018
Love it going to be buying more
Brandon S. on October 17, 2018
As a diabetic it is nice that Diamond CBD offers sugar free gummies. They have a good flavor and I was surprised that they don't taste sugar free at all. GREAT PRODUCT!!
Jan J. on October 8, 2018