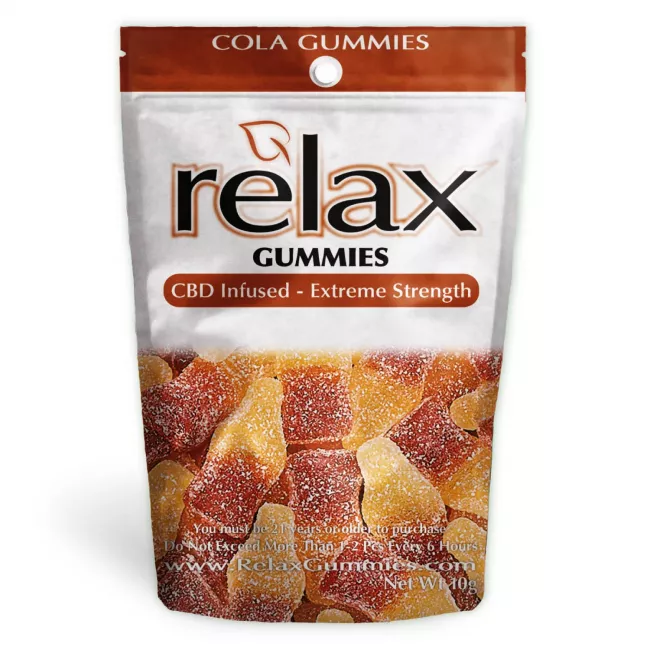 Relax Gummies - CBD Infused Cola Flavor [Edible Candy]
---
Products of the Same Brand
Frequently Bought Together
---
Lorna B. on December 15, 2017
These are great! They are decent tasting and they do make me sleepy and relaxed. I'd buy them again.
antione l. on February 15, 2018
I buy these CBD gummies mainly for my wife cause she has anxiety and back problems. Occasionally I'll try them here and there, my job does random and I don't like to chance it too often. She's tried alot of different gummies and she really liked the cola flavor in these. When she wants this one again I shall buy more for sure.
jenna S. on March 12, 2018
THESE TASTE GREAT AND ARE SO GOOD. WORK GREAT TOO
Joe D. on April 4, 2018
Very good. I would but again.
Sonya H. on April 4, 2018
This product was PERFECT for relaxing. I'm a chronic insomniac, one before bed led to a restful night's sleep.