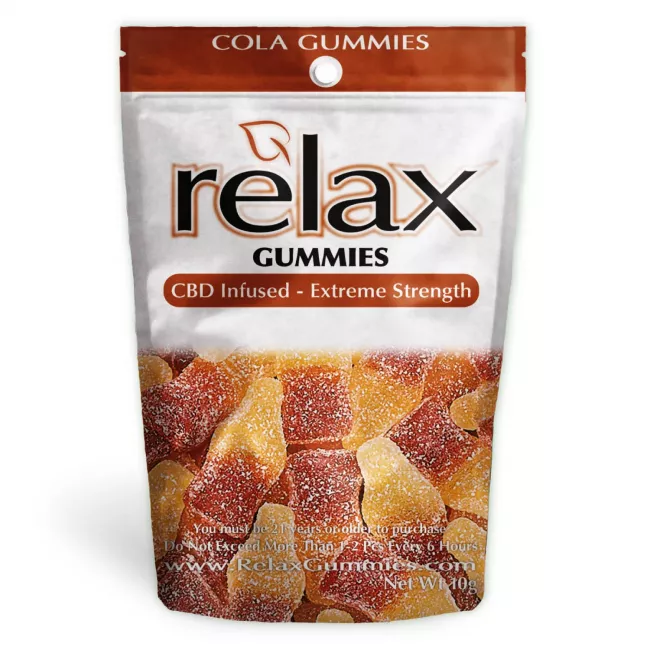 Relax Gummies - CBD Infused Cola Flavor [Edible Candy]
---
Products of the Same Brand
Frequently Bought Together
---
Sonya H. on April 4, 2018
This product was PERFECT for relaxing. I'm a chronic insomniac, one before bed led to a restful night's sleep.
Joe D. on April 4, 2018
Very good. I would but again.
jenna S. on March 12, 2018
THESE TASTE GREAT AND ARE SO GOOD. WORK GREAT TOO
antione l. on February 15, 2018
I buy these CBD gummies mainly for my wife cause she has anxiety and back problems. Occasionally I'll try them here and there, my job does random and I don't like to chance it too often. She's tried alot of different gummies and she really liked the cola flavor in these. When she wants this one again I shall buy more for sure.
Lorna B. on December 15, 2017
These are great! They are decent tasting and they do make me sleepy and relaxed. I'd buy them again.