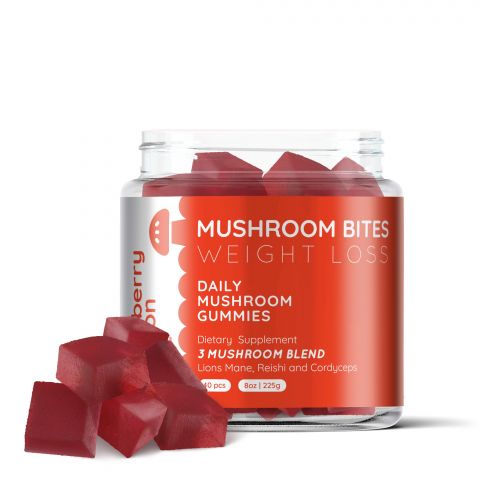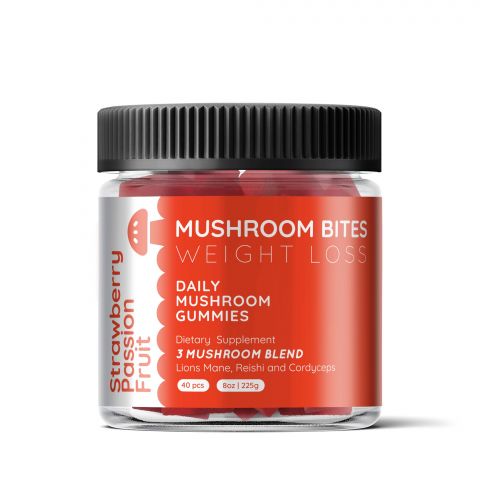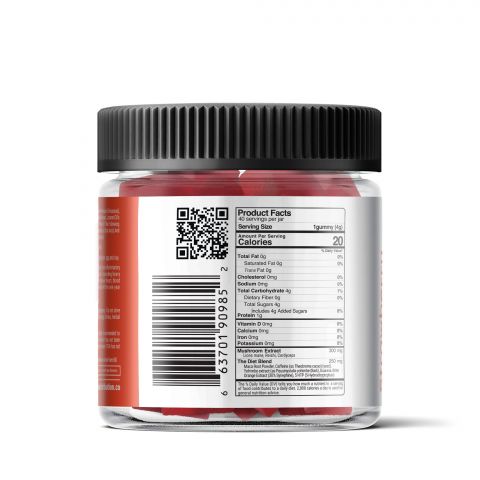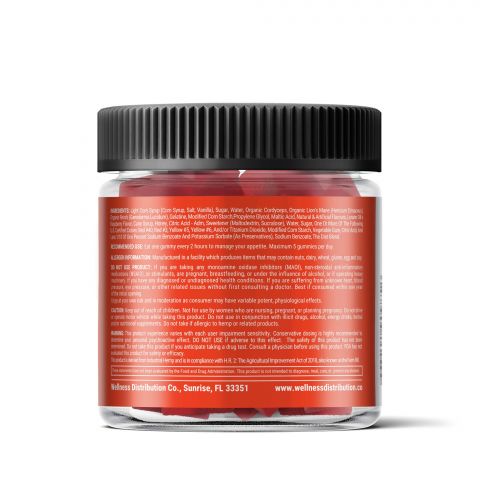 On sale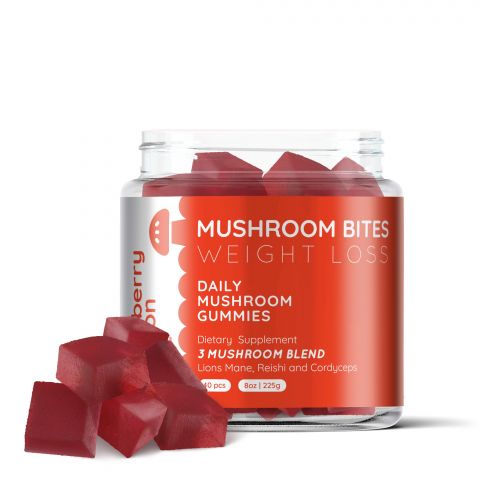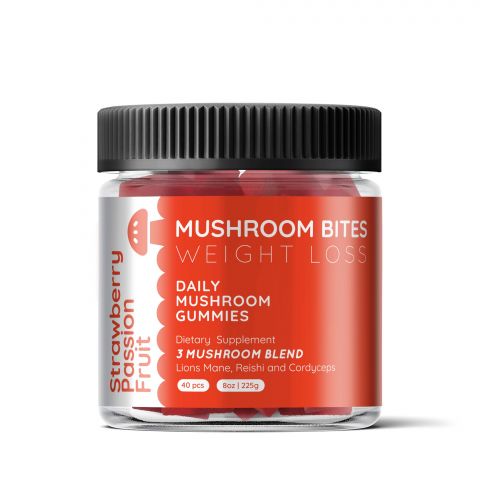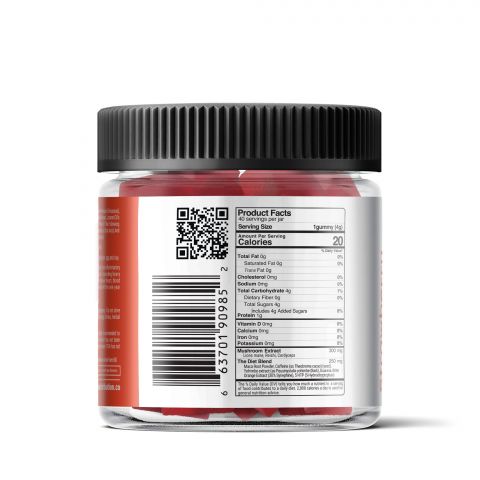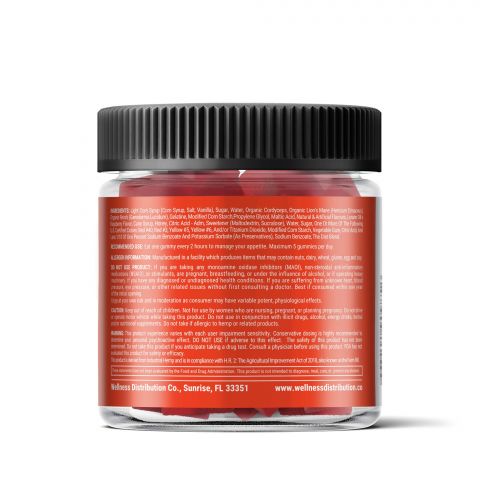 Mushroom Bites - Weight Loss - Strawberry & Passion Fruit
Product Info
Mushroom Bites three mushroom weight loss blend gives you an excellent value-for-money combination of three mushroom supplements. Three sweet mushrooms are combined in Mushroom Bites Strawberries & Passion Fruit gummies: lion's mane, reishi, and cordyceps.  This is a great way to get started if you are trying to lose weight!
The great thing about Mushroom Bites Strawberries & Passion Fruit is its excellent value! We believe in providing products that help you be your best self. That is why Mushroom Bites Strawberries & Passion Fruit offers weight loss supplements to help you reach your goals.
Enjoy taking our delicious mushroom supplement every day! Our chewable gummies are made with an all-natural strawberry and passion fruit flavor. We use only the best ingredients when we produce our mushroom supplement chews, so we never include unnecessary fillers, artificial colors, or preservatives. In addition, our mushroom complex supplements contain no gluten, dairy, soy, gelatin, or eggs. We are also non-GMO and vegan-friendly!
It is essential for us only to use premium ingredients. The mushroom extracts and powders we use are 100% natural, packaged in the USA, and cGMP-approved.
Let your best self shine through with Mushroom Bites Strawberries & Passion Fruit Weight Loss supplement today!
Light Corn Syrup (Corn Syrup, Salt, Vanilla), Sugar, Water, Organic Cordyceps, Organic Lion's Mane (Hericium Erinaceus), Organic Reishi (Ganoderma Lucidum), Gelatine, Modified Corn Starch,Propylene Glycol, Maltic Acid, Natural & Artificial Flavours, Lorann Oil's Raspberry Flavor, Cane Syrup, Honey, Citric Acid - Adm, Sweetener (Maltodextrin, Sucralose), Water, Sugar, One Or More Of The Following U.S. Certified Colors: Red #40, Red #3, Yellow #5, Yellow #6, And/or Titanium Dioxide, Modified Corn Starch, Vegetable Gum, Citric Acid, And Less 1/10 Of One Percent Sodium Benzoate And Potassium Sorbate (As Preservatives), Sodium Benzoate,The Diet Blend.
Frequently Asked Questions
What's in your adult gummies?
Our adult gummies from Better Sex and Love Bites are made from all natural ingredients proven to work in the bedroom. Both brands use proprietary formulas, however, both are scientifically proven to get the spark going!
Do your adult gummies really work?
Yes! Better Sex and Love Bites gummies are proven to boost stamina, energy, and pleasure in the bedroom with that special someone. Give them a try and see for yourself!
Do you make adult gummies for men and women?
Yes! Our popular line of adult gummies are available for both him and her. Boost your stamina and pleasure in the bedroom with Better Sex and Love Bites today!
What's the difference between Love Bites and Better Sex?
We like to say Love Bites is for your wild side while Better Sex is for married couples looking to rekindle the spark. Each brand has its own benefits and we recommend trying each!
Are you adult gummies available in different sizes?
Yes! You can buy Better Sex and Love Bites in small packages (no pun intended!) or new jars which contain up to 15 gummies. For those looking to go the distance, you can buy econo-packs which contain up to 12 packs in one.