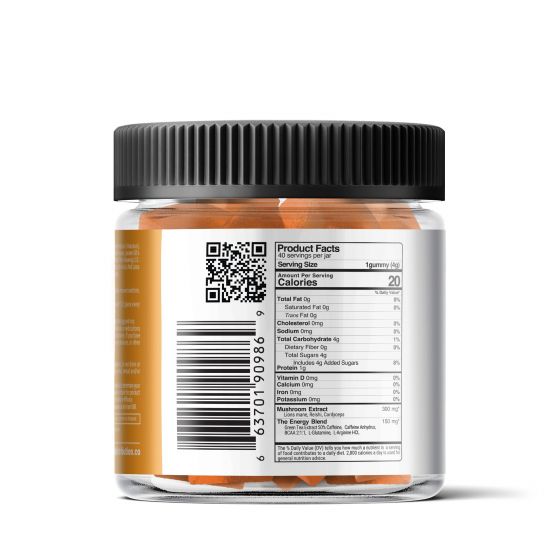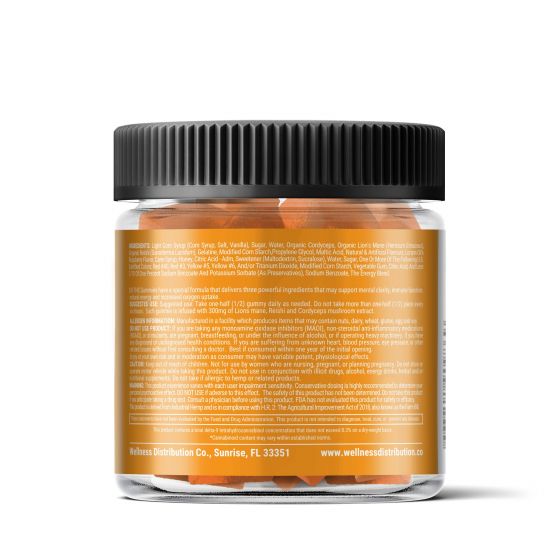 Sold out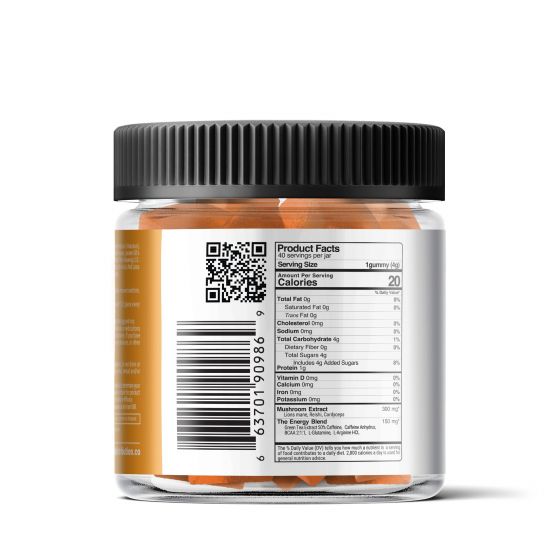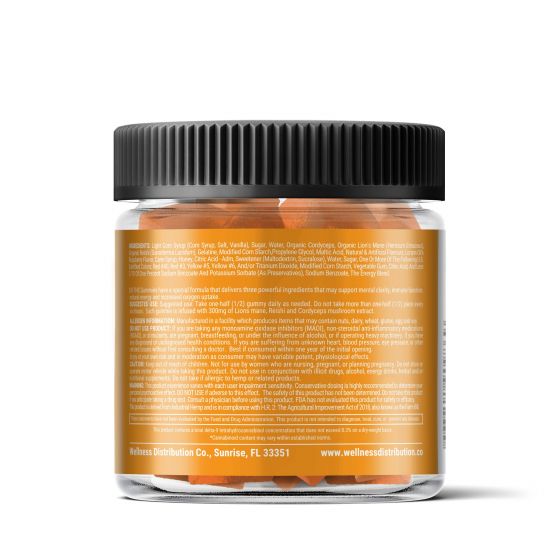 Mushroom Bites - Energy - Tropical Fruits
Product Info
Mushroom Bites three mushroom energy blend gives you an excellent value-for-money combination of three mushroom supplements. Three sweet mushrooms are combined in Mushroom Bites Tropical Fruit gummies: lion's mane, reishi, and cordyceps. This is a great way to get started if you want more rest.
The great thing about Mushroom Bites Tropical Fruit is its excellent value! We believe in providing products that help you be your best self. That is why Mushroom Bites Tropical Fruit offers energy supplements to help you find focus.
Enjoy taking our delicious mushroom supplement every day! Our chewable gummies are made with an all-natural tropical fruit flavor. We use only the best ingredients when we produce our mushroom supplement chews, so we never include unnecessary fillers, artificial colors, or preservatives. In addition, our mushroom complex supplements contain no gluten, dairy, soy, gelatin, or eggs. We are also non-GMO and vegan-friendly!
It is essential for us only to use premium ingredients. The mushroom extracts and powders we use are 100% natural, packaged in the USA, and cGMP-approved.
Let your best self shine through with Mushroom Bites Tropical Fruit Energy supplement today!
Light Corn Syrup (Corn Syrup, Salt, Vanilla), Sugar, Water, Organic Cordyceps, Organic Lion's Mane (Hericium Erinaceus), Organic Reishi (Ganoderma Lucidum), Gelatine, Modified Corn Starch,Propylene Glycol, Maltic Acid, Natural & Artificial Flavours, Lorann Oil's Raspberry Flavor, Cane Syrup, Honey, Citric Acid - Adm, Sweetener (Maltodextrin, Sucralose), Water, Sugar, One Or More Of The Following U.S. Certified Colors: Red #40, Red #3, Yellow #5, Yellow #6, And/or Titanium Dioxide, Modified Corn Starch, Vegetable Gum, Citric Acid, And Less 1/10 Of One Percent Sodium Benzoate And Potassium Sorbate (As Preservatives), Sodium Benzoate,The Energy Blend.
Frequently Asked Questions
Edibles and gummies: what are they?
Infused with all-natural cannabinoids derived from hemp, edibloes or gummies are delicious, fruity sweets. Yummy childhood snacks packed with the wellness you need in adulthood! Gummies may cause a buzz or a psychotropic high.
What is the effect of edibles and gummies on your body?
Gummies are an excellent way to take cannabinoids. Taking too many will make you think they aren't working, so be careful not to take too many. It won't take long before you start feeling better!
Can edibles and gummies be effective?
It all depends on your needs. What are your goals and why are you taking edibles. Once you figure that out, you will realize just how effective our edibles can be!
What are the legalities of edibles and gummies?
It is legal to buy edibles and gummies. In 2018, Congress passed the Farm Bill, legalizing hemp and CBD, making all gummies legal. All your favorites are now safe for you to enjoy!
How should edibles and gummies be taken?
On the back of all gummies jars and pouches are serving size instructions. Be sure to follow the serving size instructions and take it slow. The gummies are slow to come up, but they will last a long time.

There's a new, all-natural way to look good and feel better about yourself. Forget crazy diets or fad shakes. With Mushroom Bites gummy supplements you can enhance your natural self. All-natural Mushroom Bites supplements can help you naturally lose weight, rest better, and gain energy. There are a million ways to feel and look better, but only one way to be a better you. Try Mushroom Bites supplements today and see what a better you feels like!
Explore Mushroom Bites