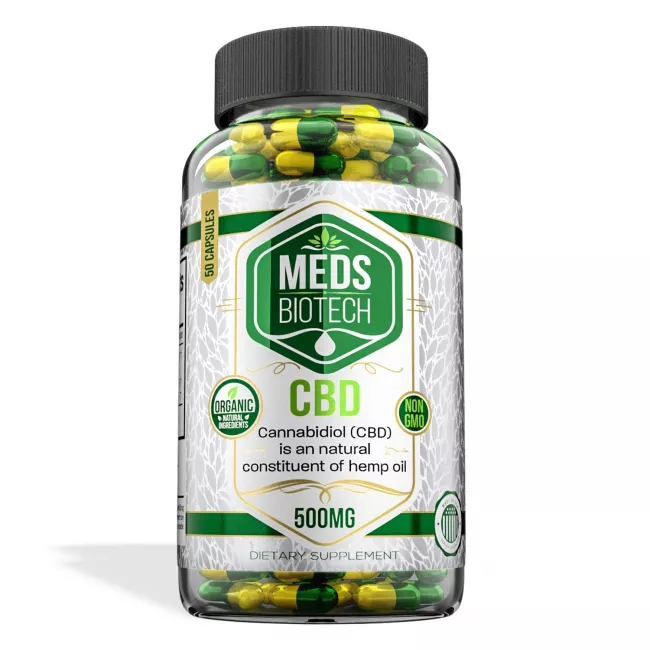 Meds Biotech CBD Capsules 500mg
---
---
Kathryn B. on October 10, 2018
I take this in the morning and I feel considerably less anxious at work. I take it at night and I am more relaxed and ready to sleep. This stuff is great.
Vincent P. on September 27, 2018
Used in conjunction with unflavored 1000mg.... Added Bonus 500Mg.
Carla P. on September 16, 2018
Helps me relax enough to get decent sleep.
Glenn E. on September 11, 2018
it exceeded my expectations, 500 is much better than 300
Carolyn M. on September 11, 2018
My pain doctor recommended this product and it has helped greatly with my anxiety. Thank You !
Al G. on August 21, 2018
Works great and is easy and fast to take
Carla P. on August 21, 2018
Love it. Helps decrease the non diabetic neuropathic discomfort I have in my feet without causing drowsiness or a "hung over" feeling that I got from prescription medication.
Carlos T. on August 21, 2018
Great product, Amazing price and fast delivery. Highly Recommend any products from Diamond CBD!
Thomas S. on August 21, 2018
Worked OK, need to offer stronger milligram in these