Grand Daddy Purp Vape Pen - THCO - Disposable - Buzz - 900mg
Product Info
Do you want to reach for something better than good? You don't want to feel happy; you want a buzz! And there's no better way to get a buzz than with a buzz! You can still get a buzz with the Buzz THCO Disposable Vape Pen in Grand Daddy Purp!
No matter where you are in the world, you will enjoy a buzz using this THCO vape pen. This Buzz will make you feel like you're shooting for the moon! We guarantee that you will enjoy a buzz that rocks!
THCO Disposable Vape Pens in Grand Daddy Purp are third-party tested for safety and efficacy, so you know you're getting the best. Our pens contain only pure, hemp-derived THCO and no synthetics or Vitamin E Acetate. Get Buzz today and experience something more than happiness!
Strength Per puff
3.75mg/puff
THCO Per puff
3.75mg/puff
Hemp Extract and Natural Terpenes.
Active Ingredients
THCO Products are all-natural, hemp-derived cannabinoids made popular because of their extremely potent high. These products are available in many forms, including gummies, vape carts, and disposable pens. Most people enjoy THCO Products for their ability to enhance your mind and help you sleep peacefully.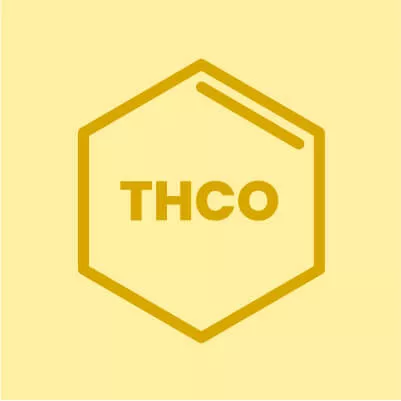 Frequently Asked Questions
What is a THCO disposable vape?
There is no naturally occurring cannabinoid associated with THC-O in cannabis like CBD, CBG, or CBC. THC-O vape oil is made using the delta-9 conversion process and specialized chemicals created under laboratory conditions. A THCO disposable vape is a great way to enjoy THCO without the need for a personal battery pack.
What is it like to vape THC-O with a vape pen?
Vaping THC-O with a vape pen is one of the fastest ways to feel the effects of this cannabinoid. Unlike edibles, which have to metabolize in your liver, vaping goes right to your bloodstream, causing you to become high almost immediately. While vaping or smoking (which are not the same thing) are not better than edibles, they are different. Which one you prefer can depend on several different factors.
What is the difference between a THCO vape pen and a Delta 8 vape?
Among the delta strains, delta-8 is known for its sedative effects, while delta-10 is characterized by a more active, Sativa-like high. Compared to regular THC, THC-O is significantly stronger than delta-8 and -10. There are some consumer reports of spiritual highs that might even border on hallucinogenic effects.
What is THCO?
THC-O is an all-natural, hemp-derived cannabinoid thats three times as strong as anything else youve tried. THC-O starts with a naturally occurring form of THC but uses a base of CBD to create something even more powerful.
What type of vape oil products do you sell?
We sell vape carts and vape pens in all your favorite ingredients, including CBD, delta 8, delta 10, HHC, THCO, and more!