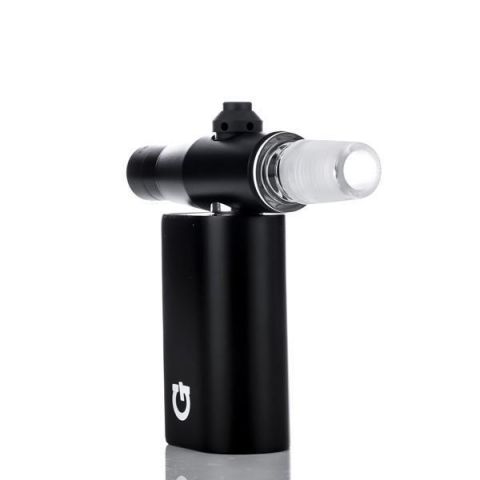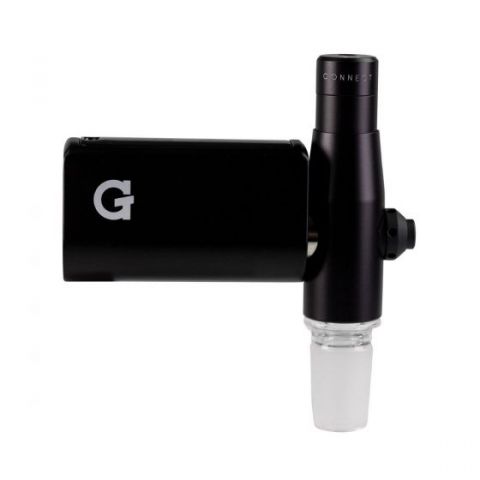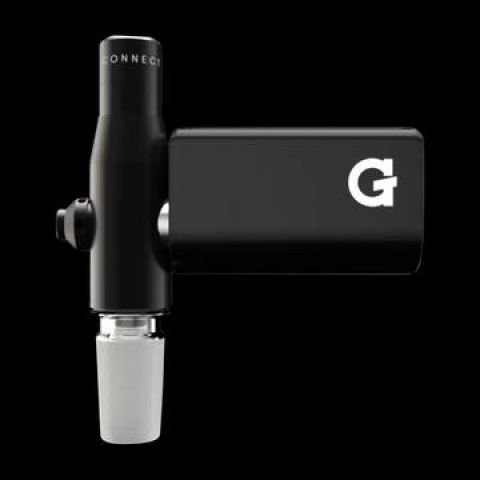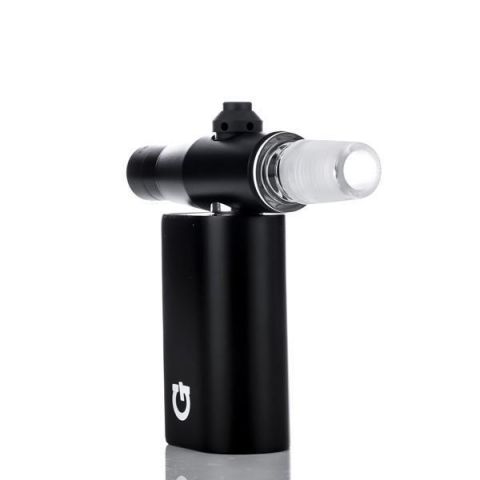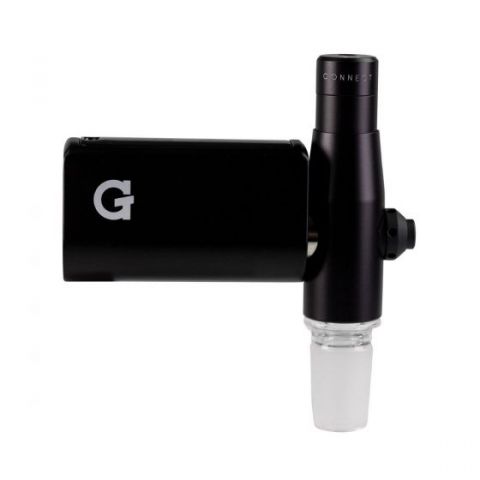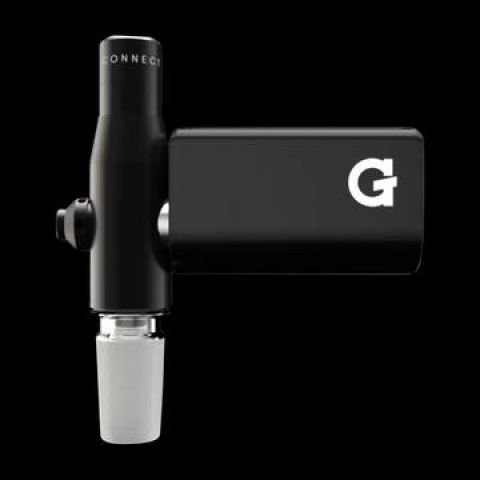 G Pen Connect Vaporizer - Black
Product Info
The G Pen Connect is a revolutionary alternative to conventional concentrate consumption that heats to temperature within five seconds of activation to deliver high-density, quality vapor production without the hassle of a torch and exposed nail. Powered by a ceramic heating element and featuring patented reverse airflow technology, the G Pen Connect vaporizes concentrates evenly and efficiently, and pairs with any glass-on-glass water piece to deliver smooth and powerful draws.
Designed with three temperature settings as well as an extended draw mode, the Connect tailors to each user's flavor and heat preferences while accommodating a wide variety of concentrates. The G Pen Connect Battery is packed with 850 mAh of power and uses an easy, snap-in magnetic connection for quick and effortless setup. Although small, the device is capable of driving several back-to-back sessions while supporting pass-through charging whenever needed.
The G Pen Connect offers compatible glass-on-glass attachments in 10mm*, 14mm and 18mm*, making it a well-suited partner to any female-jointed water piece. A spring-loaded carb release button creates instant airflow, allowing the chamber to be effortlessly cleared. Although perfect for home use, each G Pen Connect kit comes standard with a hemp travel pouch, making storage and transportation just as easy as using the Connect itself.
Frequently Asked Questions
How do I change the temperature on my vape pen?
To change temperature press the button 3 times. Continue to do this until you reach your desired temperature.
How do I prevent my vape cartridge from clogging?
Vape cartridges clog when excess vapor cools and then condenses along the walls of the inner cartridge. It then solidifies into oil, causing a buildup in the airway or blockage.One way to prevent this is to continue pulling air through the cartridge for a few seconds with every puff. The extra draw of cool air will help to keep your cartridge clean and clear, preventing blockage from ever occurring. It is the best way to care for your vape products.Many people like to draw too hard on their vapes, which can also cause blockage. Pull a bit softer to prevent blockage or flooding of your cartridge.If your CBD or Delta-8 THC vape cartridge already has a blockage, then you will need to clean it. The best way to do this is to gently scrape out the excess residue with a toothpick, gently scraping it out of the cartridge.
What should I know before using my new 5To batteries and vape pen?
Li-ion and Polymer batteries and packs may explode and cause fire if misused or defective. We require all buyers/users of Li-ion batteries and packs to be professionals and have the capability to handle an emergency.You must follow our instructions exactly as listed on the manufacturer's product page to control charging and discharging current.
How do I turn on my 5To rechargeable battery?
To turn on your new vape pen press it 5 times until you see the pen light blinking.
Why does my cartridge taste burnt?
We store and ship our cartridges upside down to prevent leaking. In many cases, this will force air upwards to surround the cotton wick. You will need to flip and prime the cartridge before the first use, or else the cotton will burn before the oil, causing a burnt taste and smell. If you do have a burnt taste or smell, it should dissipate within the first 15 or so puffs.