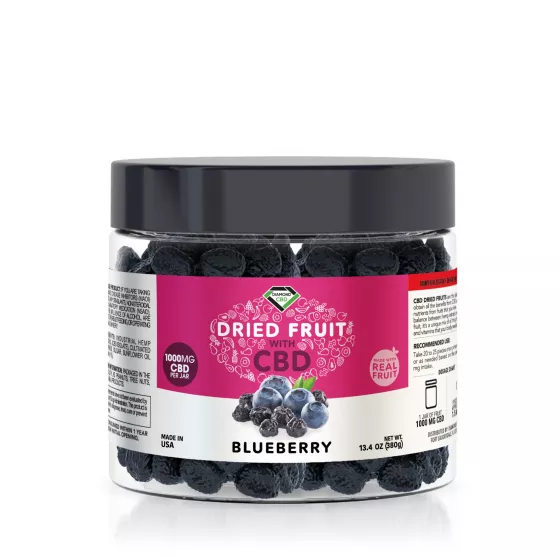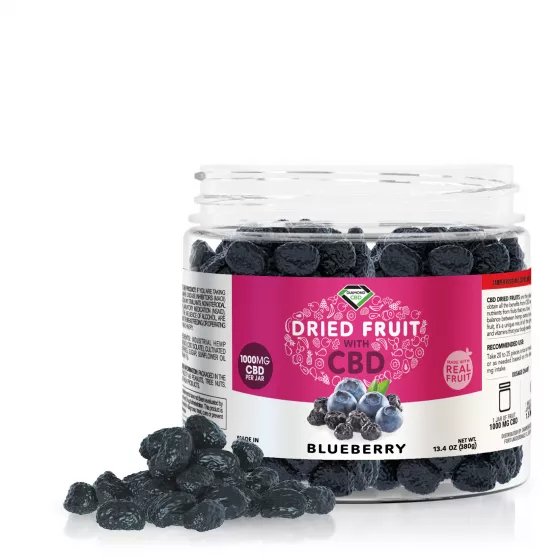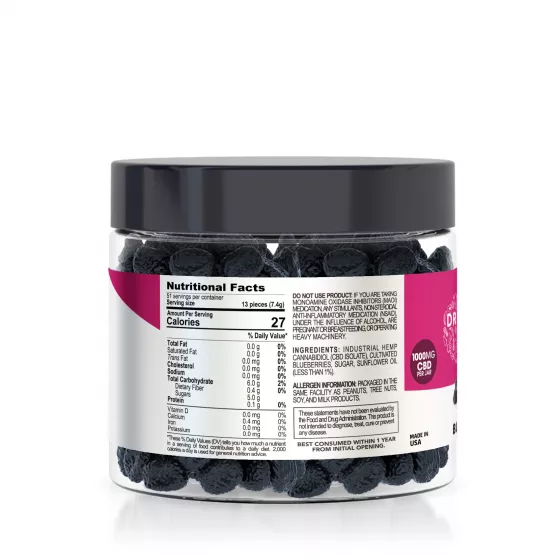 Diamond CBD Dried Fruit - Blueberries - 1000mg
With Diamond CBD Dried Fruit - Blueberries - 1000mg, get all the benefits of CBD isolate with the blueberry flavor and nutrients that you love. The perfect balance between hemp extract and real … Read more
Key Facts
With 1000mg of CBD Isolate
With Diamond CBD Dried Fruit - Blueberries - 1000mg, get all the benefits of CBD isolate with the blueberry flavor and nutrients that you love. 
The perfect balance between hemp extract and real dried fruit, Diamond CBD Dried Fruits have a unique mix of all the phytonutrients and vitamins that your body needs and your taste buds crave. 
Enjoy this crunchy, CBD-infused blueberry treat by itself or with your favorite foods. 
Industrial Hemp Cannabidiol (CBD Isolate), Cultivated Blueberries, Sugar, Sunflower Oil (less than 1%).
Tonja D. on June 26, 2020
I eat about 23 pieces a day and it has made a noticeable difference with my anxiety. The only downside for me is the added sugar.
Jeff M. on June 11, 2019
Seems to work well and love the taste.