Delta 8 THC Shroom and Chill 3 Pack Bundle
Product Info
Want to Shroom and chill with buzzy Delta-8 THC? Try the Delta 8 THC Shroom and Chill Bundle, packed with fun ways to achieve maximum relaxation. Grab a bite of delicious Shrooms Delta-8 THC gummies or inhale the buzz with Alibi's disposable vape pen in Green Crack or the Vaping Pen in Zkittles from Chill Plus. The buzzy possibilities are endless.
What is Delta-8 THC? This all-new, world-class cannabinoid comes with a psychotropic high that's completely legal. You've never had a high this extreme before. Delta-8 is a derivative of its more famous cousin, Delta-9 THC, though it's only found in trace amounts in the cannabis plant. Now, we've isolated and extracted it, creating our most extreme products ever. You'll experience a powerful, extreme but enjoyable psychotropic high, not unlike THC. It falls into a regulatory grey area, so until the government decides to ban it, it's totally legal (for now). So grab some before it's too late!
What's included in the Delta 8 THC Shroom + Chill Bundle?
Shrooms Delta-8 THC Gummies - 1250mg
Alibi Delta-8 THC Disposable Vape Pen - Green Crack - 920mg
Chill Plus CBD Delta-8 - Disposable Vaping Pen - Zkittles - 900mg
Chill Plus CBD Delta-8 - Disposable Vaping Pen - Zkittles
Hemp Extract and Natural Terpenes.
Alibi Delta-8 THC Disposable Vape Pen - Green Crack
Hemp Extract and Natural Terpenes.
Shrooms Delta-8 THC Gummies
Light Corn Syrup (Corn Syrup, Salt, Vanilla), Sugar, Water, Organic Cordyceps, Organic Lion's Mane (Hericium Erinaceus), Organic Reishi (Ganoderma Lucidum), Gelatine, Modified Corn Starch,Propylene Glycol, Maltic Acid, Natural & Artificial Flavours, Lorann Oil's Raspberry Flavor, Cane Syrup, Honey, Citric Acid - Adm, Sweetener (Maltodextrin, Sucralose), Water, Sugar, One Or More Of The Following U.S. Certified Colors: Red #40, Red #3, Yellow #5, Yellow #6, And/or Titanium Dioxide, Modified Corn Starch, Vegetable Gum, Citric Acid, And Less 1/10 Of One Percent Sodium Benzoate And Potassium Sorbate (As Preservatives), Sodium Benzoate Hemp Extract.
Active Ingredients
Delta 8 Products are all-natural, hemp-derived cannabinoids made popular because of their bold, relaxing, and buzzy high. These products are available in many forms, including gummies, vapes, and concentrates. Most people enjoy delta 8 products for their ability to enhance your mind.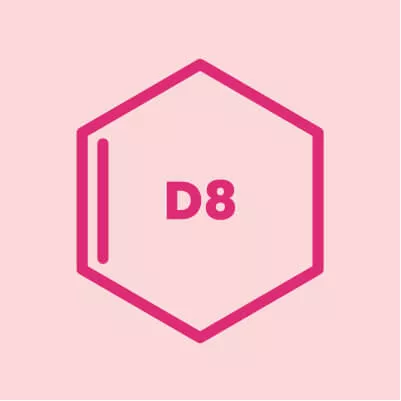 Frequently Asked Questions
What type of vape oil products do you sell?
We sell vape carts and vape pens in all your favorite ingredients, including CBD, delta 8, delta 10, HHC, THCO, and more!
Do you sell delta 8 vape oil?
Yes! You can enjoy a smooth, buzzy vape with delta 8 carts or delta 8 disposable vape pens. It's a great way to feel the buzz!
How strong are your THCO vapes?
Our THCO vapes, including both our carts and pens, are some of the strongest products we have. THCO is one of the most potent cannabinoids on the market and vapes hit you pretty quickly. So cancel your weekend plans!
Why choose vape oil?
Vape oil, such as the type found in carts and pens, hits faster than an edible. When you puff it goes through your lungs and straight to your blood stream. An edible take s afew hours to come up.
What are Shrooms?
Shrooms brand edibles let you enjoy the benefits of your favorite cannabinoids backed up by the magic of mushrooms. They will give you a potent trip made from all-natural hemp cultivated in the USA.