Delta-8 THC Disposable Vape Variety - 2 Pack Bundle
Product Info
Do you like to vape? Take advantage of this exclusive bundle. Get the top two Delta-8 products on the market at an unbelievably discounted rate. Want to try more than one product? Bundle and save!
What's included in the Delta-8 THC Disposable Vape 2 Pack Bundle:
Maui Wowie Delta 8 THC Vape Pen - Disposable - Miami High - 1800MG

Chill Plus Delta-8 THC Disposable Vaping Pen - Strawberry Cough - 900mg
Active Ingredients
Delta 8 Products are all-natural, hemp-derived cannabinoids made popular because of their bold, relaxing, and buzzy high. These products are available in many forms, including gummies, vapes, and concentrates. Most people enjoy delta 8 products for their ability to enhance your mind.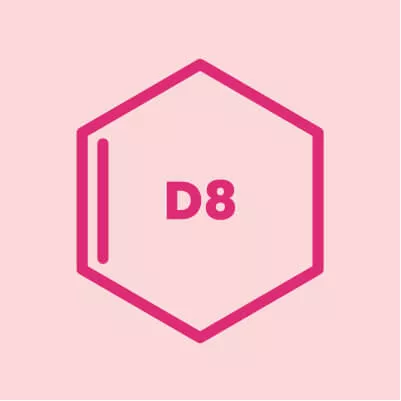 Frequently Asked Questions
What type of vape oil products do you sell?
We sell vape carts and vape pens in all your favorite ingredients, including CBD, delta 8, delta 10, HHC, THCO, and more!
Do you sell delta 8 vape oil?
Yes! You can enjoy a smooth, buzzy vape with delta 8 carts or delta 8 disposable vape pens. It's a great way to feel the buzz!
How strong are your THCO vapes?
Our THCO vapes, including both our carts and pens, are some of the strongest products we have. THCO is one of the most potent cannabinoids on the market and vapes hit you pretty quickly. So cancel your weekend plans!
Why choose vape oil?
Vape oil, such as the type found in carts and pens, hits faster than an edible. When you puff it goes through your lungs and straight to your blood stream. An edible take s afew hours to come up.
What is the brand 10X all about?
Here at Diamond, we strive to bring you the best cannabinoid brands available anywhere, and 10X is exactly that: a smooth, rich, and powerful buzz worthy of the best customers around. With 10X vapes and edibles, you can make your cannabinoid experience a 10/10!