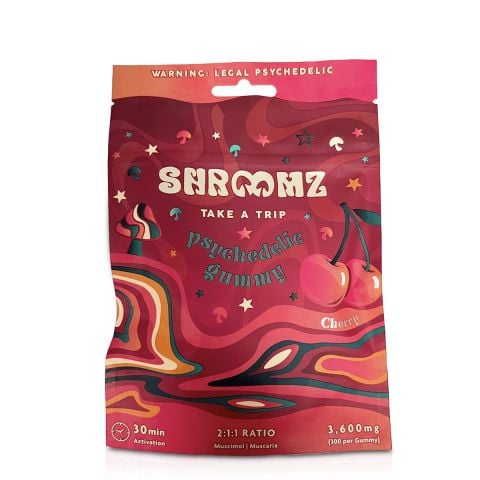 Sold out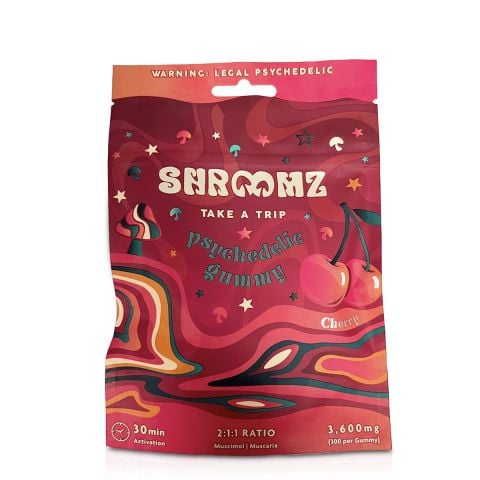 Cherry Psychedelic Gummies - Shroomz - 3600mg
Product Info
Embark on a transformative journey with the 3600mg Amanita Muscimal Shroomz, a carefully calibrated blend designed to transport your senses to new heights. With an optimal 2:1:1 ratio of muscimol to muscaria, these Shroomz guarantee an unparalleled euphoric experience that's second to none.
Infused with a burst of luscious cherry flavor, each Shroom offers a delightful taste that harmonizes seamlessly with the potent effects within. From the moment you indulge, you'll be enveloped in the captivating essence of cherry, adding a layer of enjoyment to your exploration.
Discover the true artistry of consciousness expansion as you Take A Trip with Shroomz. The euphoria you'll encounter is the culmination of meticulous formulation, encapsulating the essence of Amanita Muscaria's potential for an otherworldly experience.
We understand that safety and purity are paramount. That's why each and every product sold at Diamond undergoes rigorous third-party lab testing.
This stringent process ensures that everything you partake in adheres to the highest standards of quality, offering you the peace of mind you deserve on your journey.
Strength Per gummy
300mg/gummy
Sugar, tapioca syrup, water, pectin, citric acid, sodium citrate, natural colors, natural flavors, muscimol, muscaria, & Amanita mushroom extracts
Customers Reviews
There are no reviews yet. Be the first to write a review!
Frequently Asked Questions
Edibles and gummies: what are they?
Infused with all-natural cannabinoids derived from hemp, edibloes or gummies are delicious, fruity sweets. Yummy childhood snacks packed with the wellness you need in adulthood! Gummies may cause a buzz or a psychotropic high.
What is the effect of edibles and gummies on your body?
Gummies are an excellent way to take cannabinoids. Taking too many will make you think they aren't working, so be careful not to take too many. It won't take long before you start feeling better!
Can edibles and gummies be effective?
It all depends on your needs. What are your goals and why are you taking edibles. Once you figure that out, you will realize just how effective our edibles can be!
What are the legalities of edibles and gummies?
It is legal to buy edibles and gummies. In 2018, Congress passed the Farm Bill, legalizing hemp and CBD, making all gummies legal. All your favorites are now safe for you to enjoy!
How should edibles and gummies be taken?
On the back of all gummies jars and pouches are serving size instructions. Be sure to follow the serving size instructions and take it slow. The gummies are slow to come up, but they will last a long time.
Recently Viewed