Alibi THC-O Tincture Oil - 1500MG
Product Info
If you're still using those weak cannabinoids and avoiding THC-O, then what's your Alibi? With Alibi THC-O Tincture Oil, you get the world's most potent, most powerful hemp-derived cannabinoid in a tincture oil that goes with anything. It's 1500mg of pure buzz put into a few drops of oil that will change your life. Forget about those other cannabinoids — it's time to get your story straight and start using the one hemp-derived compound that's going places. Alibi THC-O Tincture Oil in 1500mg is the best buzz of them all. 
What is THCO? THC stands for tetrahydrocannabinol acetate, an analog of THC — in this case, Delta-8 THC. While THCO is made through a specialized process, this hot new compound also uses an all-natural process to ensure a clean, smooth buzz. In fact, THCO has been around for decades, helping people reach new heights and float above the clouds. So if you're looking to take your buzz to all-new worlds, well then, you need an Alibi.
Alibi THC-O Tincture Oil is 1500mg of pure euphoric delight. Each drop is roughly 2.5mg of buzz power — but be sure to dose carefully. This isn't your typical cannabinoid. We recommend placing two drops in your favorite food or beverage or, if you're courageous, under your tongue. Just make sure you have your story together at the end of the night. When they come looking for you, you're going to need an Alibi.
It's time to start enjoying your buzz. There's no need to hide anymore when you have an Alibi. Alibi THC-O Tincture Oil in 1500mg is pure, unadulterated THCO, made fresh with no carcinogens and non-Vitamin E Acetate whatsoever. It's a smooth experience that takes your buzz to the next level. So when they ask you where you were last night with your buzz, tell them you have an Alibi.
Strength Per drop
2.50mg/drop
THCO Per drop
2.50mg/drop
Active Ingredients
THCO Products are all-natural, hemp-derived cannabinoids made popular because of their extremely potent high. These products are available in many forms, including gummies, vape carts, and disposable pens. Most people enjoy THCO Products for their ability to enhance your mind and help you sleep peacefully.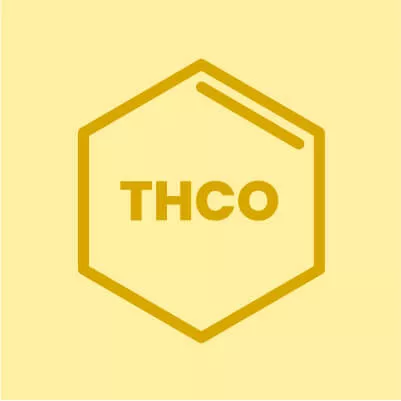 Customers Reviews
Reviews
(1)
Alibi THC-O Tincture Oil is wonderful suitable for many situations that would require some discretion, as you can moderate your dosing so perfectly the results are subtle for my usages perfect for a day starter if gummies are too powerful or just not in the mood these tinctures rock no flavors no additives. One dropper as directed on bottle and a fun day of ease.
Frequently Asked Questions
What is THCO?
THC-O is an all-natural, hemp-derived cannabinoid thats three times as strong as anything else youve tried. THC-O starts with a naturally occurring form of THC but uses a base of CBD to create something even more powerful.
Does CBD tincture work?
Yes, CBD tincture does work! CBD tincture works in conjunction with the endocannabinoid system. Because CBD is a cannabinoid, it helps supplement the bodys natural cannabinoids, strengthening the endocannabinoid system. In other words, the endocannabinoid system is a vast system of cannabinoid receptors. Furthermore, the body itself produces its own natural cannabinoids. CBD oil or cannabidiol, in general, is known as a phytocannabinoid (plant-based cannabinoid) that can help to supplement the endocannabinoid system (ECS).
What is Delta 8 tincture?
Tinctures made from delta-8 THC are called Delta-8 oil, a psychoactive compound very similar to delta-9 THC. Delta-9 THC is a component of marijuana plants that produces a euphoric feeling. In general, it is the THC people refer to when they talk about marijuana. Although delta-8 THC has a similar chemical structure to delta-9 THC, it is much less potent due to its slightly different chemical structure.
Whats the best dosage of THCO?
The answer really depends on which product you use and what effect you are looking for. With edibles, the come-up is slow but can last all day, so we recommend following the serving recommendations on the package and only taking one or two. Take a few puffs off of your tank or pen with vapes until the desired effect is reached.Go slow and increase your dose. Remember, you can always take more, but you cant take less.
What does CBD tincture do?
CBD tincture helps with many things from sleep to anxiety ton restlessness to more! It is the perfect hemp compound for your daily wellness routine!