August 28, 2020
What's America's Favorite Donut Shop?
We were enjoying a rich and robust cup of CBD-infused artisan coffee the other morning, and debating what to have for breakfast, when a friendly argument arose. Some people love to grab their coffee and go in the morning, while others enjoy a nice hearty breakfast. Whether it's pancakes, eggs, french toast, or muffins, everyone has a signature dish that they believe goes perfectly with their cup o' joe. 
Sure, everyone loves a nice, big Sunday breakfast with eggs and sausage and even a bowl of fruit. So do we! But most days, when we're rushing out the door (or to a Zoom meeting), there's really only one breakfast item that will do. It's the ideal breakfast item that's perfect in a pinch, compliments your coffee perfectly, and is loved by absolutely everyone.
Donuts.
Now, we know what you're thinking. At Diamond CBD, our focus is on all-natural hemp-derived products. It's true; we've dedicated ourselves to cultivating and manufacturing the best so you can have the best. It's our mission, it's our passion, and it's our goal.
But, we really, really love donuts.
We love donuts almost as much as we love coffee (and we really love coffee). But the one thing we can't agree on in the office here is who makes the best donuts. With so many of us at Diamond CBD having lived all over the country, we all have our preferences… and we all think we're right. So, after hours and hours of debating and arguing, we decided to put this to rest for once and for all.
We wanted to see what the most popular donut shops were in every state in the union.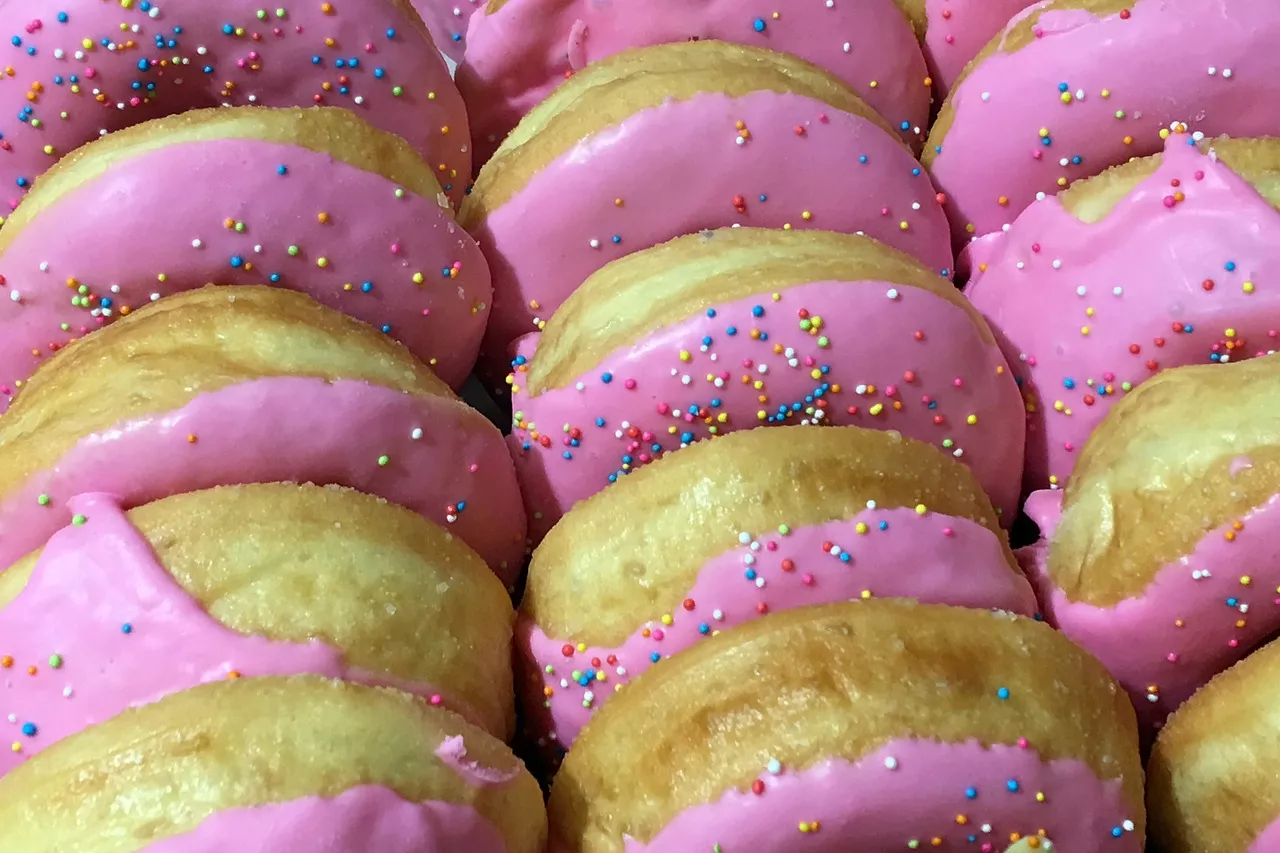 We Do-Nut Know Who Has the Best Donuts
Of course, it's impossible to say who has the best donuts (you could say we do-nut know), as that's a very subjective measure. And besides, everyone has their favorites. But, what we can do is find out which donut shops are the most popular in each and every state across the country.
How? With pure science and perfect research, of course! Actually, with Google Trends.
At first, our team of donut experts thought we could go on a donut tour of the United States. Unfortunately for us (but fortunately for our waistlines), that proved to be not feasible. So, instead, we did the next best thing. We went to Google Trends to check out the most famous donut shops' popularity across the country. We scoured the earth for the best of the best, coming up with a list of the top donut shops across America. That list comprised of:
Daylight Donuts
Dunkin Donuts
Honey Dew Donuts
Krispy Kreme
Shipley Do-Nuts
Tim Hortons
Top Pot Donuts
Now please, we beg of you, don't be too angry with us if your favorite didn't make the list. We understand there are so many wonderful mom and pop donut shops across America. We love and support all of our small businesses, especially in these times. But this is simply a list of the most popular, according to Google Trends.
After we crunched the numbers, what we found surprised us. First, everyone (and we mean everyone) loves donuts. Second, every state has their favorite donut shop, but it's all very regional. So let's take a look.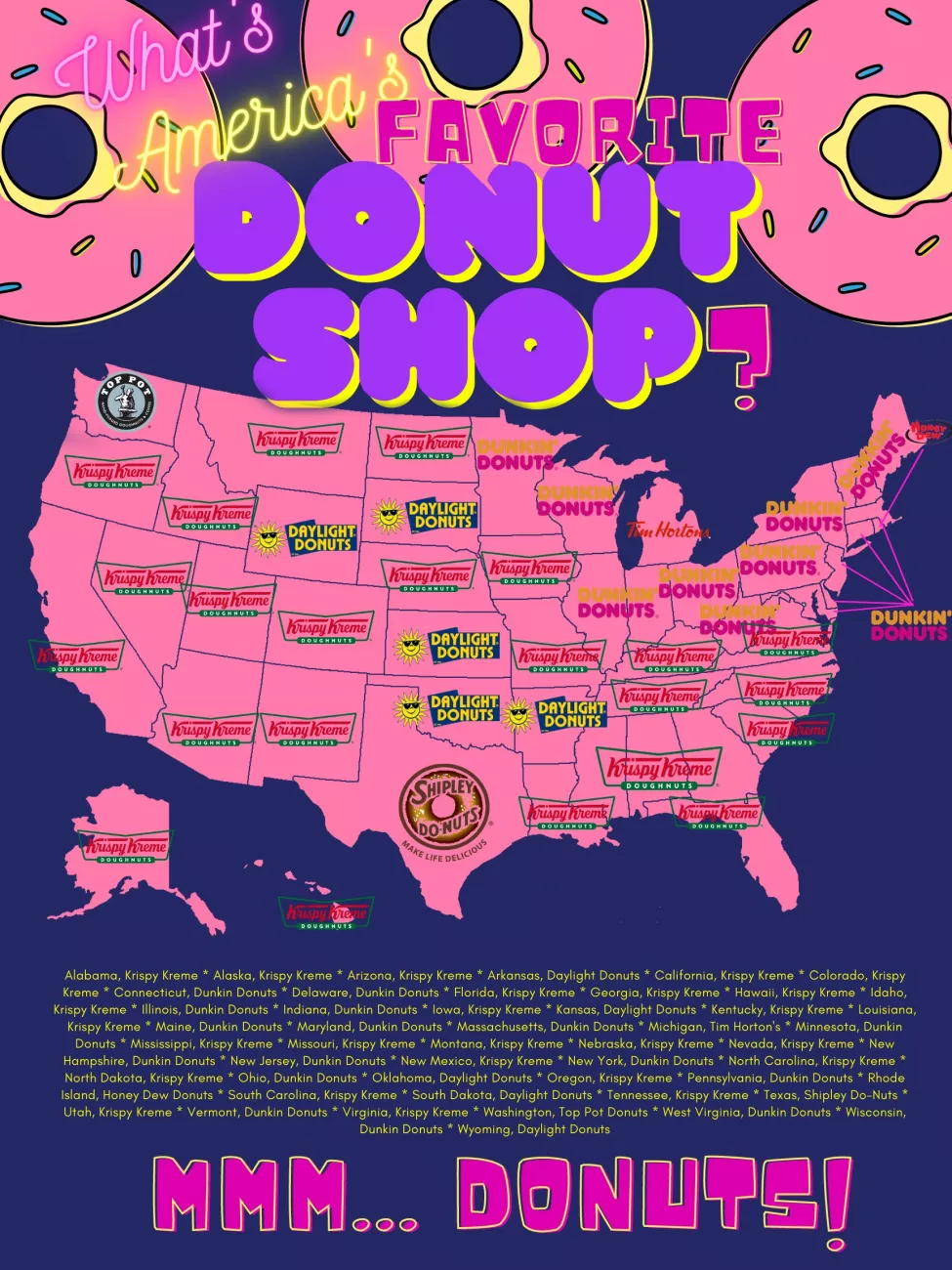 What's Your State's Favorite Donut Shop?
As you can see, the northeast part of the United States is Dunkin' Donuts country. Overall, 16 states, all clustered in the tough and gritty northeast, prefer a Dunkin Donut with their morning cup o' joe. However, there are a few exceptions, a couple of states who forge their own donut path and do-nut play by the rules (is that too much with the donut puns already?).
If you look really hard, you'll see that Rhode Island is home to Honey Dew Donuts. Meanwhile, Michigan prefers the donuts of our friends up north in Canada. Tim Hortons takes the number one spot in the Motor City, the home of Motown, and all of the surrounding areas.
The sun shines on the middle of the country, with several states preferring Daylight Donuts to the rest. Arkansas, Kansas, Oklahoma, South Dakota, and Wyoming are beautiful states if you ever have a chance to drive through them, and for the folks out there Daylight Donuts rule. We can't argue with them, as they make some delicious donuts.
Then we have Texas and Washington State, who prefer Shipley Do-Nuts and Top Pot Donuts, respectively. And who could argue with that? After all, you don't mess with Texas, while up in Washington, they know their coffee. And if they know their coffee, they know which donuts go best with it.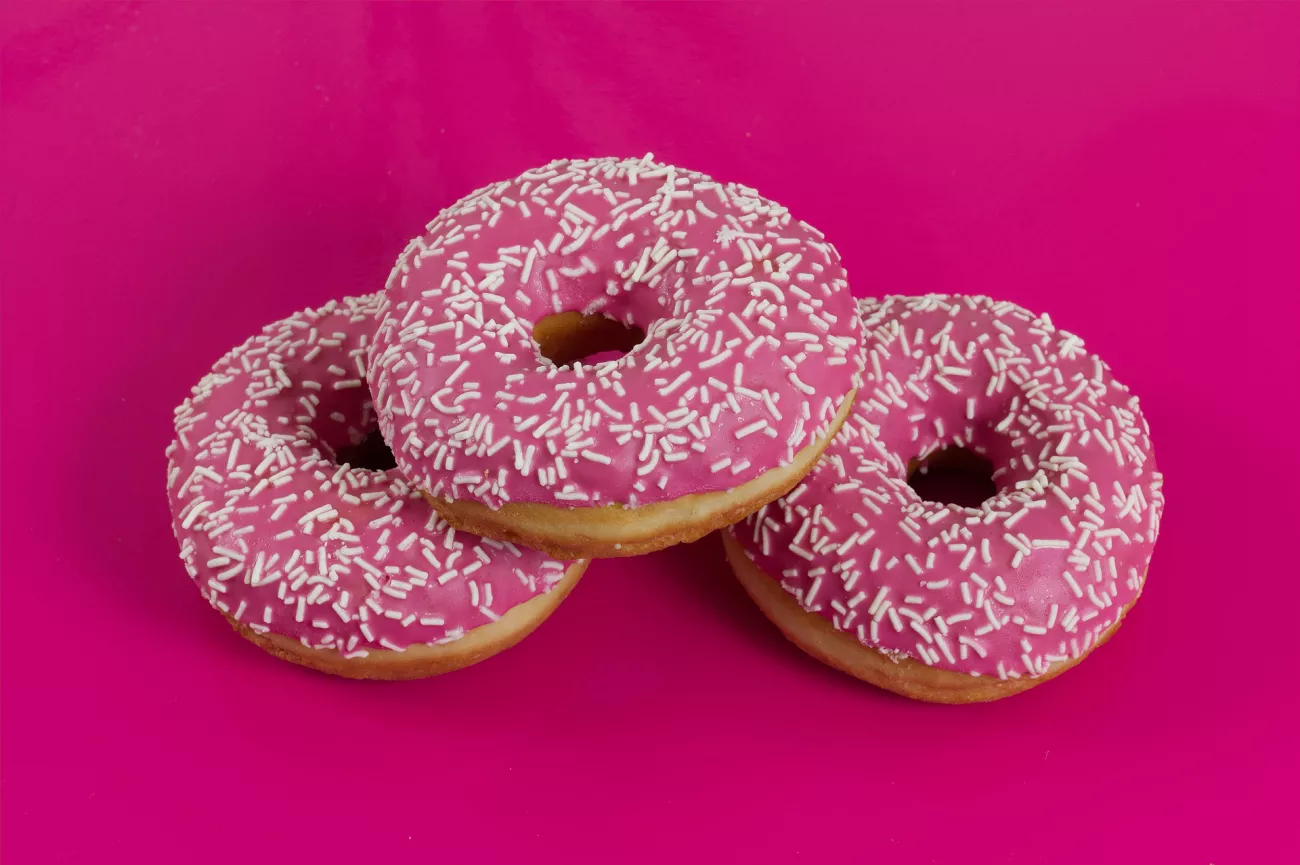 But the Number One Donut Shop Is…
But tried and true across the rest of the country, coming in at number one in 25 states including Alaska and Hawaii is none other than Krispy Kreme. Can you picture it now? Those piping hot, sweet, cake-filled glazed donuts! We're drooling like Homer Simpson just thinking about them. Krispy Kreme has been an American staple probably as long as there have been donuts themselves, so it's no wonder that people love them so much. 
Interestingly enough, the glazed donut isn't America's favorite, which surprised us (and believe us, we've eaten plenty of glazed donuts). 
See, we weren't content just knowing what everyone's favorite donut shop was; we, of course, had to know what everyone's favorite donut was too. So after trying every donut at the shop, we compiled a list of the top donuts in the country, only to learn that America's favorite donut is (you're not going to believe this one)...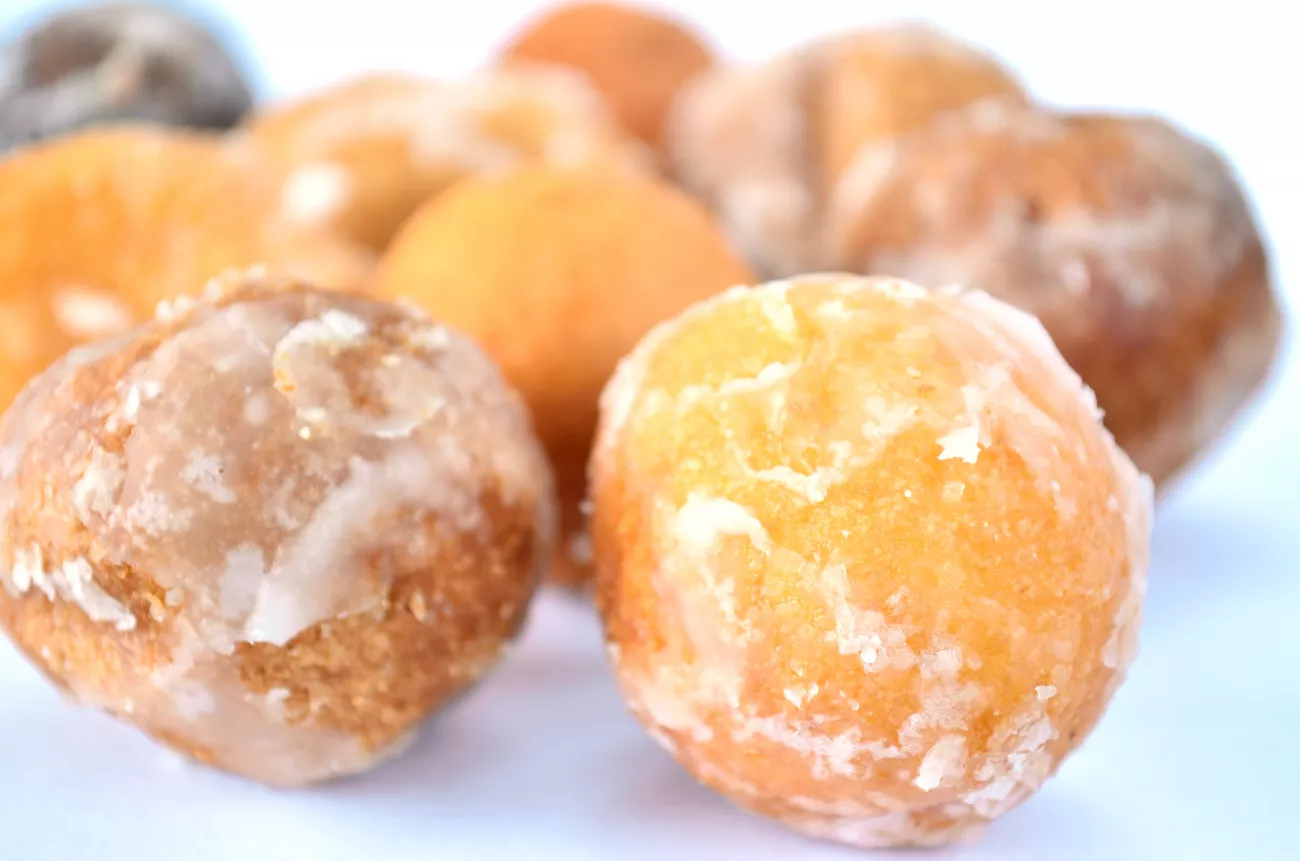 What Is America's Favorite Donut?
The donut hole. The Munchkin. Or for our friends in Michigan, the Timbit.
That's right, more than glazed or jelly or even Boston creme America; you prefer to snack on those little holes of donut perfection. Again, we ran the numbers through Google trends, had our best team of scientists crunch the data, and ran some of the most complicated mathematical formulas available to find that more states in the union prefer donut holes to any other type of donut.
Nineteen states prefer donut holes, from Colorado to Nebraska, to Texas to Wisconsin. Glazed donuts came in second at eight states, while chocolate and cinnamon tied with seven states each. 
And one state (only one!) preferred the maple donut over all others. The Commonwealth of Pennsylvania, home to the Philadelphia Eagles, Scrapple, The Pittsburgh Pirates, and now, the maple donut.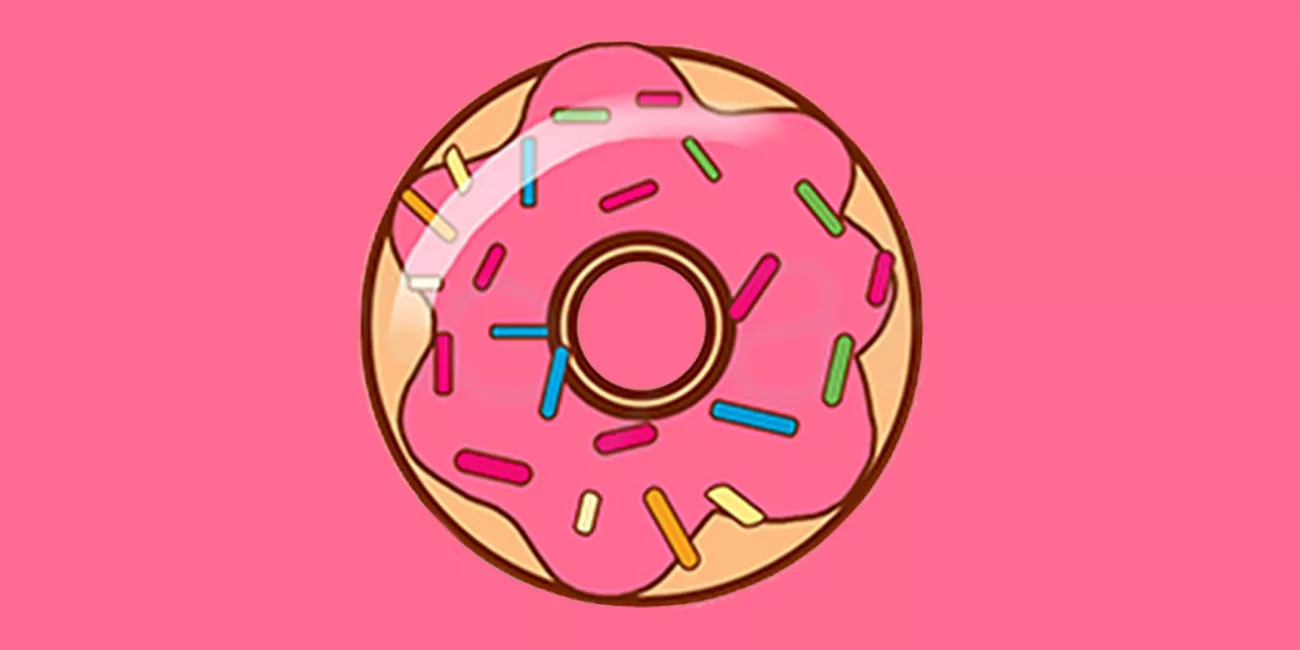 What's Your Favorite Donut?
So next time you're running out of the house, or you're late for a Zoom meeting and need a quick breakfast to go with your coffee, try something new in the donut world. The truth is, no matter who makes your favorite donut or what kind it is, they're all delicious, and they all go great with a cup of coffee. Here's to the men and women everywhere who not only make our donuts but make our donuts part of a delicious breakfast… or lunch… or snack… oh, heck, pass the donuts!