What is THC-O? What are the effects of THC-O? Today, we're going to discover the effects and benefits of this amazing, potent cannabinoid.
First things first. There seems to be a rise in the discovery of cannabinoids. We're discovering more and more every day, especially THCs. From the identification of delta-9 THC to the establishment of its delta-8 and delta-10 variants, we can see that scientists constantly make new discoveries about cannabinoids. Consequently, the cannabis industry keeps expanding. Also, more and more superior THCs seem to be uncovered. 
In recent months, Americans discovered a new substance produced from hemp known as THC-O acetate or THC-O. Because it's strong and potent, it's many consumers find it appealing, especially those without legal access to cannabis. In other words, THCO's fame and attraction stem from its strength as well as its legal status. 
But who doesn't love a good buzz!
THC-O Acetate is said to be three times stronger than traditional THC. Some call it "the psychedelic cannabinoid" because of its hallucinogenic properties. THC-O products are also becoming increasingly popular in states where users do not have access to legal, state-licensed delta-9 THC products.
Thanks to federally legal hemp, users can have it all now!
With its counterpart delta-9-THC prohibited in certain jurisdictions and flagged by the DEA, THC-O seems destined to rise even faster than it already has.
THC-O goods such as vape carts and tinctures are available for purchase online. However, their legality and safety remain debated. Today, we'll answer your questions about this cannabinoid. We'll also address the potential advantages of THC-O-acetate and highlights possible side effects.
Simply put, it is a guide to help you learn all you should know about THC-O.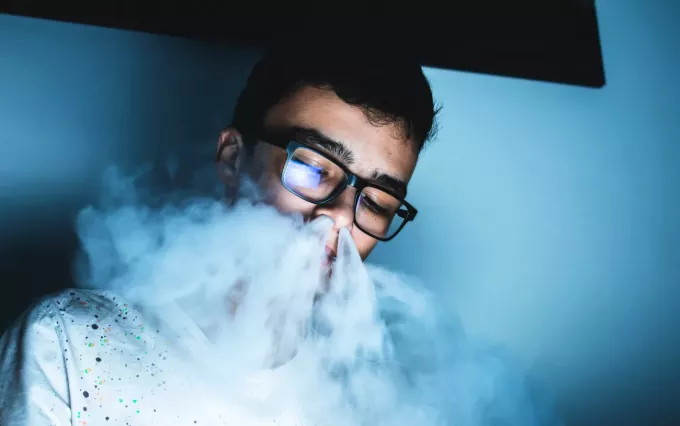 What is THC-O?
THCO stands for tetra cannabinoid-O-acetate, also referred to as THC-O acetate. It is a synthetic cannabinoid derived from hemp. Like delta 8 and delta 9 THCs, which can be extracted from the cannabis plant, THC-O-acetate does not occur naturally and can only be synthesized in the laboratory. 
Although many of us have only just become aware of THCO, or what is THC-O, the US military began researching its effects as early as 1949.
A Small History of THC-O
The Edgewood Arsenal Experiments were carried out by the United States Army between 1949 and 1975. THC and THC-O were discovered and experimented with during this period. It was discovered that THC-O destroyed dogs' muscular coordination twice as much as normal delta-9-THC did. Despite the long timespan, the drug had a noticeable strength, so researchers separated it from conventional THC.
Following that, DEO researchers noticed THC-O once again when they focused on its synthesis process. This was when everything began to grow hazy. While the effects differ, THC-O and THC were compared to heroin and morphine. Cannabinoids were the former, and opioids the latter.
In their defense, the researchers simply compared the extraction processes of the drugs. THC-O is derived from THC in the same way as heroin is produced from morphine.
THC-O Effects 
THC binds with receptors in the endocannabinoid system that control mood, pain, and other feelings. Hence, its intake may make you feel high or euphoric. More so, THC is the major psychoactive chemical compound in cannabis. However, THC O acetate is a prodrug. Thus, it is biologically inactive until it is metabolized by the body.
Like other THC compounds, THC-O is psychoactive. 
Every individual is unique; hence THCO may have a different effect on each person. However, some effects seem to be common and have been reported by THC consumers. Here are some of them, so you know what to expect when you vape THCO.
Can THCO Get You High? Yes, It Is Psychoactive!
How does THCO make you feel?

Positive feelings

Negative feelings

Euphoric, relaxed feeling

Feelings of relaxation and contentment

Happy and relaxed

Talkative

Laugh more than usual

Colors look brighter

Music sounds sharper

Feel more sensitive

Anxious

Fearful

Paranoid

Difficulty focusing

Confusion

Racing thoughts and heartbeat

Nausea

Panic
The Benefits of THCO
So far, scientists have discovered some benefits associated with cannabinoid compounds. Just like other cannabinoid compounds, THCO has some potential benefits. Here are some of them. 
Increased appetite
Sleep supportive properties
Pain and stress relief 
Euphoria
Enhanced creativity
Body relief
Aids relaxation
Anxiolytic properties
Will THCO Make You Fail a Drug Test?
Yes. When thinking about what is THC-O think about this —THC-O-acetate will likely give a positive drug test. The explanation for this is straightforward: drug tests often seek out 11-hydroxy-THC, a THC metabolite produced by the body following THC use.
This metabolic reaction is elicited in the body by Delta-9, Delta-8, Delta-10, THC-O, and all other known THC analogs. In other words, 11-hydroxy-THC will be present in your system regardless of the type of THC you take. 
It is still unclear whether or not THC-O generates these metabolites at the same rate as regular THC products. However, because it interacts with the endocannabinoid system at a greater pace, it may create these metabolites at a faster rate. So, if you've used THC-O in the last 30 days, you're likely to fail a drug test.
Is THCO Safe?
What is THC-O? well, it's safe for one! There is not enough study on THC-O-acetate to boldly conclude that it is completely safe.
Although studies on this cannabinoid are still unclear, the fact that there have been no documented overdoses from consuming THC-O is somewhat encouraging. Because THC-O is unstudied, uncontrolled, and semi-synthetic, there is considerable danger associated with it. Some synthetic substances, particularly synthetic cannabinoids, have historically caused psychosis, renal damage, lung injury, seizures, and other health issues.
When vaping or dabbing THC-O, the chemical molecule is subjected to heat. This may result in unpleasant fumes and byproducts that can induce lung damage and may contribute to the development of lipoid pneumonia, a potentially lethal condition present in certain people who vape vitamin E acetate.
Another problem that questions the safety of THC-O is the possibility of impurity, as with everything uncontrolled. To guarantee that items are pure and safe, third-party lab tests and COAs (certificates of analysis) must be reviewed. Currently, lab test results for THC-O are somewhat difficult to come by.
Overall, while THC-O does not appear to be dangerous, it is also not necessarily safe. Hence, when purchasing and ingesting THC-O-acetate products, it is your responsibility to ascertain their safety. Use caution and stay updated on scientific studies and the regulations governing this cannabinoid.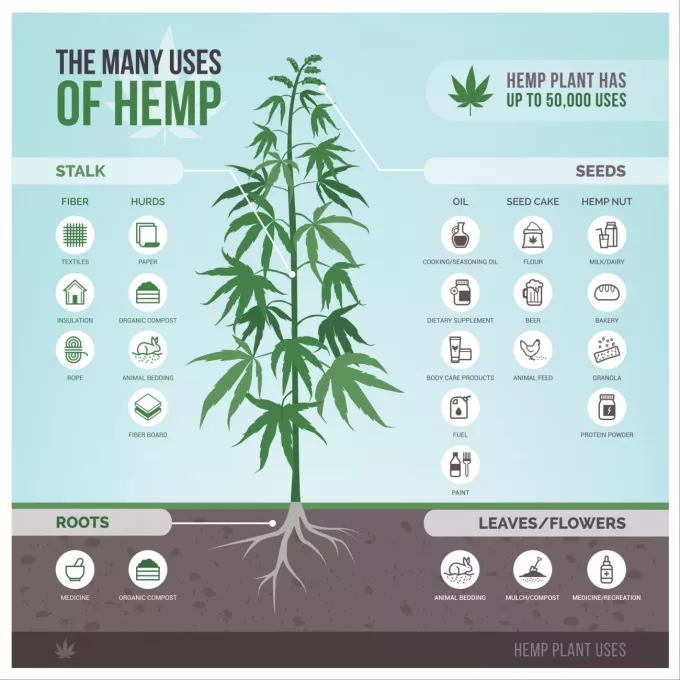 Is THC legal?
The answer to this question largely depends on who you ask and from what perspective you choose to view it. 
Under the 2018 Farm Bill, THC-O is considered legal as it's derived from the hemp plant, and the law states that every hemp derivative other than delta-9 THC can be legally sold and purchased. Although THC O and delta-9 THC both have a psychoactive effect on users, THC O is federally legal in about 38 states, while its counterpart, delta-9 THC, is federally illegal and banned in most states. So what is THC-O if not legal?
Therefore, producers of THC-O acetate products claim they are protected by the 2018 Farm Bill since the molecule was generated from a chain of custody that began with federally permitted hemp plants. However, this isn't the final verdict, as many experts consider the compound illegal. These experts reference the 1986 Federal Analogue Act, which declares that any chemical comparable to a Schedule I drug—in this case, conventional THC—is a Schedule I drug in its own right.
Apart from the federal laws, several states have their own cannabis and THC-O rules. 
Can You Build Up a Tolerance To THC-O?
Yes, you can. If you use cannabis frequently, it is only natural to develop a tolerance to it. Tolerance is built by your body at a breakneck pace. If you haven't seen this at work before, you may carry out this mini-test. 
On a day off, try two or three similarly portioned doses. Take one early in the day, wait for its effects to take effect, and then take another equal quantity. It should be obvious that each subsequent dose becomes progressively less effective.
In general, your first exposure to THC will likely be your most sensitive. The tremendous speed of the brain works like a two-edged sword. Your brain automatically resets the receptors in your endocannabinoid system to their original levels of sensitivity. It may even relocate recessed receptors to the surface. So much so that you may notice that a single night's sleep significantly resets your tolerance. 
To reset your tolerance level, consider taking a THC break for a week or two. You may also limit your cannabis intake or consider using products with lower THC concentrations.
How is THC-O made?
THC molecules react with acetic anhydride, a highly flammable chemical, to form [THCO]. The production process starts with the extraction of hemp. First, CBD is extracted from raw hemp. The delta-8 THC in the CBD is then removed. Thereafter, the delta-8 THC is treated with acetic anhydride to yield THC-O acetate. 
While this sounds like a direct, easy-to-set-up procedure in theory, practically, it is an extremely dangerous procedure involving volatile chemicals. Hence, it may only be conducted by experts in a controlled laboratory.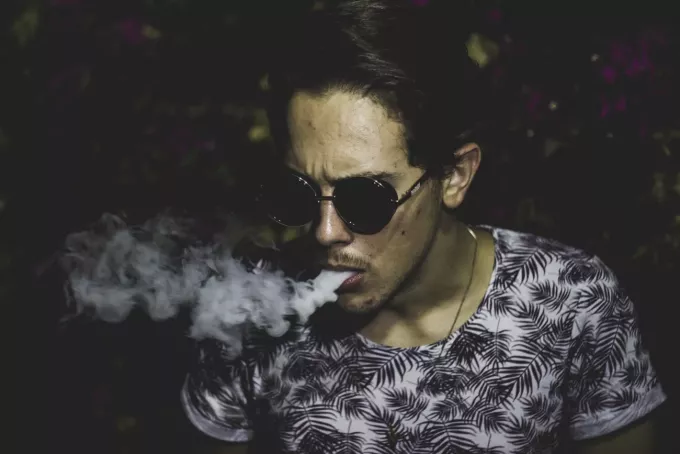 THC-O Compared to Other Cannabinoids
THC-O acetate is just one of numerous cannabinoids associated with the cannabis plant. The table below offers a summary of its comparison with some major cannabinoids.
THC-O Compared to Delta 10
THCO vs. Delta 10

THCO vs. Delta 10

THCO

Delta 10

Source

Synthetic cannabinoid

Natural cannabinoid 

Psychoactive effect

Highly psychoactive 

Has mild psychoactive effects

Legality

Debated 

Fully federally legal and legal in 38 states in the United States

Solubility

Water-soluble 

Water-soluble

Benefits 

Increased appetite

Sleep supportive properties

Pain and stress relief 

Euphoria

Enhanced creativity

Body relief

Relaxation

Fun and happiness

Partly psychedelic

Anxiolytic properties 

Relieve stress

Boosts relaxation

Has uplifting and relaxing effects 

Anti-anxiety

Side effects 

Nausea

Vomiting

Hallucination

Possible interactions with medications 

Dry mouth

Dry eyes

Headache

Undesirable interactions with other medications

Grogginess

 

Drug test 

Will likely give a positive test result 

It will give a positive test result

Common available products

THCO gummies 

THC-O distillate

THCO vape liquid

THC-O tinctures

Delta 10 vape cartridges

Delta 10 THC disposable vapes

Delta 10 THC E-liquids/ vape oils

Delta 10 THC distillates

Delta 10 THC tinctures/oils

Delta 10 THC gummies

Delta 10 THC capsules

Delta 10 THC dabs

 
THC-O Compared to Delta 9
THCO vs. Delta 9

THC O vs. Delta 9

THCO

Delta 9

Source

Synthetic cannabinoid

100% natural 

Psychoactive effect

Highly psychoactive (about three times Delta-9 THC's psychoactive strength)

Delta-9 THC is the main psychoactive compound in the cannabis plant 

Legality

Debated 

Delta-9 THC is largely illegal

Benefits

Increased appetite

Sleep supportive properties

Pain and stress relief 

Euphoria

Enhanced creativity

Body relief

Relaxation

Fun and happiness

Partly psychedelic

Anxiolytic properties 

Improved appetite

Increased creativity and motivation

Relief for physical discomfort

Potential benefits in the treatment of PTSD and seizures

Reduce symptoms of anxiety

Aids relaxation 

Increased focus and energy

Mood boost 

Side effect 

Nausea

Vomiting

Hallucination

 

Mental fog

Paranoia

Severe anxiety

Hallucinations

Drug test 

Will likely give a positive test result 

Will give a positive test result

Available forms

THCO gummies 

THC-O distillate

THCO vape liquid

THC-O tinctures

Delta-9 THC gummies

Delta-9 THC cookies

Delta-9 THC chocolate
THC-O Compared to Delta 8
THCO vs. Delta 8

THC O vs. Delta 8

THCO

Delta 8

Source

Synthetic cannabinoid

A natural cannabinoid, though found in low levels.

Psychoactive effect

Highly psychoactive 

Psychoactive but milder.

Legality

Debated 

Legal at the federal level. Legal in most but not all states.

Side effects 

Nausea

Vomiting

Hallucination

 

Difficulty speaking

Difficulty thinking

Regular use may result in cannabinoid hyperemesis syndrome (CHS), which causes nausea and vomiting resistance to anti-nausea drugs.

Drug test 

Will likely give a positive test result 

Delta 8 will show up on a drug test

Delta-8 THC will make you fail a standard urine test. However, the test may come back negative if tested with gas chromatography and mass spectrometry. 
THC-O Compared to CBD
THCO vs. CBD

THCO vs. CBD

THCO

CBD

Source

Synthetic cannabinoid

Found naturally in the cannabis plant

Psychoactive effect

Highly psychoactive 

Not psychoactive 

Legality

Debated 

In general, hemp-derived CBD is legal, while marijuana-sourced CBD is illegal.

Benefits

Increased appetite

Sleep supportive properties

Pain and stress relief 

Euphoria

Enhanced creativity

Body relief

Relaxation

Fun and happiness

Partly psychedelic

Anxiolytic properties 

Treat certain epileptic seizures

Reduce PTSD symptoms

Treat opioid addiction

Relieve pain

Ease arthritic symptoms

Offer protection against neurological diseases

Counterbalance anxiety and depression 

Side effects 

Nausea

Vomiting

Hallucination

 

Fatigue

Reduced appetite

Drowsiness

Dry mouth 

Diarrhea

Interactions with other medications 

Drug test

Will likely give a positive test result 

Pure CBD won't make you fail a drug test, but you must be careful because CBD oils may have THC in trace amounts. 

Common available products 

THCO gummies 

THC-O distillate

THCO vape liquid

THC-O tinctures

CBD pet oil

CBD gummies

CBD capsules

CBD creams

CBD oil

CBD drops

CBD Pet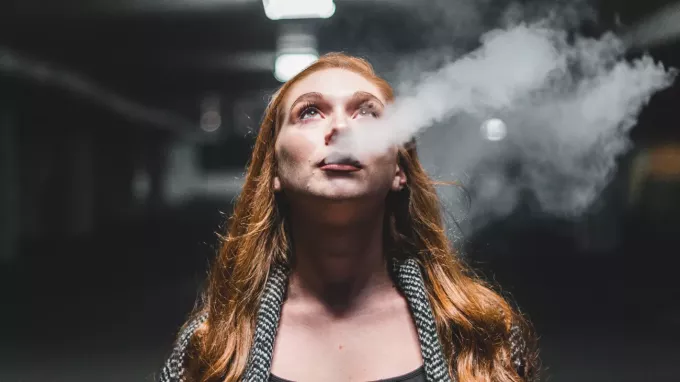 Fun Facts about THC-O
THC-O is termed the spiritual cannabinoid because of its psychedelic psychoactivity.
THC-O is three times stronger than delta-9 THC and up to five times stronger than delta-8 THC.
THC-O takes longer to kick in than any other form of THC.
If you're new to cannabinoids, it might be wise to stay away from THC-O acetate because of its extreme potency.
Frequently Asked Questions About THC-O
Everyone has a few questions they want to ask about THC-O. After all, what is THC-O? We have all of the answers — yes all of them! Well, we'll do our best anyway!
Can I make THC-O at home?
No. Do not attempt to make THC-O at home. The process of making THC-O-acetate involves the use of volatile chemicals and is an inherently dangerous procedure that should only be carried out in a well-controlled technical laboratory. It also requires advanced technical know-how to get it right.
If you want to consume THCO acetate, simply purchase a THCO product. Never attempt to go DIY with THC O acetate.
What makes THC-O much stronger than regular THC?
Bioavailability. 
Part of this question remains a mystery as there is still so much to be uncovered about THC-O acetate. As to why THC O, which when broken down essentially gives delta 9 THC, is more potent than the actual delta 9 THC, scientists speculate that this effect is because, once metabolized, THC-O is more bioavailable to the body than Delta-9 THC is.
How long does it take for the THC to take effect?
THC is a prodrug and generally takes longer to take effect than delta-9 THC.
THC-O may take 15 to 30 minutes to take effect when taken orally.
When smoking, THC-O might take up to twenty minutes before it starts to kick in.
What is the recommended dose of THC-O?
There is no official claim on the optimal dose of THC O, however, since it's a consensus that the substance is about three times more potent than delta-9 THC. It is a good idea to stick to one-third of the optimal delta-9 THC dosage.
What is THCO and Is THC-O safe for you to try?
Because there hasn't been much study on THC-O vape carts or THC in general, it's difficult to make any claims. However, past studies have shown that, aside from the transient euphoric effects, the long-term consequences of THC are not worrisome. The same is true with THC-O.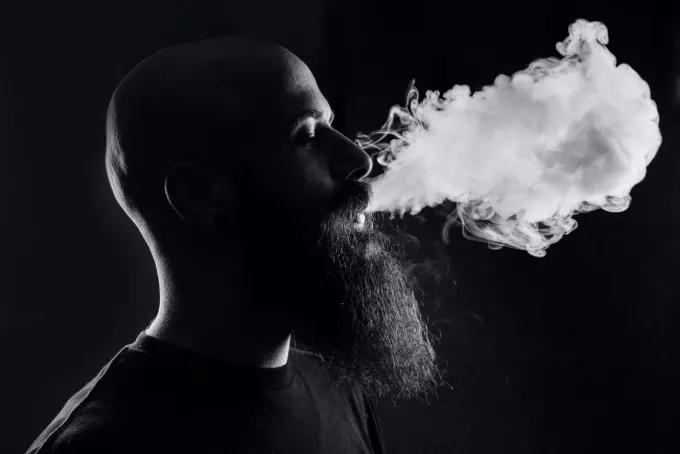 Final Thoughts on THC-O
THC-O is a new arrival in the cannabis industry that promises numerous health benefits. If you're considering taking THC-O, ensure you verify the safety and quality of the product and buy it from a reputable seller.
You might also visit your doctor or a professional to analyze the benefits and drawbacks. This way, you're fully aware of the potential benefits and likely drawbacks. Thus, you can easily decide if they're suitable for your health. THC-O may also have varying impacts on individuals, so be very cautious and begin slowly when taking THC-O vape.
Never forget: with cannabis, a little goes a long way.